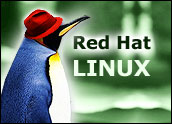 IBM's deal to acquire Red Hat caught everyone by surprise when it was announced less than two weeks ago. While concerns spread quickly about what it would mean for the largest enterprise Linux platform, IBM and Red Hat executives assured employees and customers that Red Hat would continue to operate independently — at least for now.
Intel made a similar acquisition of Wind River, the leader in embedded operating systems, in 2009. In a similar manner, that deal could have been viewed negatively by other chip and embedded systems vendors because of their competition with Intel.
However, Intel successfully operated Wind River as an independent entity for many years. That helped preserve Wind River's business, but it also made employees feel like they were immune from Intel's culture and oversight.
With any acquisition, the overall value must equal more than the two entities alone, which means integration of the company culture, as well as its the products and services, is needed. For various reasons, Intel never did realize the full value of Wind River, and it sold the group for an undisclosed amount earlier this year.
Change Without Fear
For IBM and its customers, the acquisition of Red Hat is a great move. It combines IBM's platforms and services with the largest enterprise Linux platform and container solution. Services and solutions from the two companies complement each other very well, especially for private and hybrid cloud implementations.
The combination also makes IBM more competitive with vendors like Amazon, Google and Microsoft — all of which have a large customer base leveraging Red Hat.
The acquisition comes with significant hurdles, however.
The challenge is convincing existing Red Hat customers and partners, including IBM's competitors, that the change will not impact them, while offering a solution that combines the technology and expertise of the two entities into something greater.
Meshing Open Source, Corporate Cultures
The first objective can be achieved by operating Red Hat independently, but that would not advance the financial or strategic goals of the acquisition. Strategically, it would be better to integrate the two over a reasonable time.
Whether the integration begins immediately or in the near future, it is necessary for the success of the combined company.
Additionally, the acquisition will spark competitors to seek alternative solutions — so, the clock is ticking for IBM to reassure and secure existing customers. Going forward, however, IBM has the opportunity to expand into new market segments with new customers.
An even greater challenge is the difference in culture. While IBM has been a strong supporter of the open source community, it is faced with the challenge of integrating an open source mentality into a more formal corporate culture. This means either adapting to the new culture or risk losing some of the talent and prospects for a group that currently is growing rapidly.
The acquisition of Red Hat will be a good move by IBM, but challenges lie ahead, and the company should address them quickly to ensure that its US$34 billion was well spent and helps enhance IBM's position as leading cloud services provider.