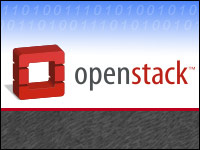 As part of a new strategic collaboration, Intel will lead a US$100 million funding round inMirantis, the companies announced earlier this week. Intel is a long-time investor in Mirantis.
This round includes existing investors August Capital, Insight Venture Partners, Ericsson, Sapphire Ventures and WestSummit Capital, as well as new investor Goldman Sachs.
The $100 million is a combination of about $75 million in equity and $25 million in technology collaboration with Intel, said Mirantis CMO Boris Renski.
The technical collaboration is part of Intel's recently announced Cloud for All initiative.
"The focus of the … collaboration is to make OpenStack a first-class citizen when CIOs are making a decision on what technology will drive their software-defined cloud infrastructures," Renski told LinuxInsider.
Holding Hands With Intel
The collaboration "will add critical enterprise features to OpenStack to ensure that traditional enterprise applications can be managed with high performance [and] full control of data center infrastructure," said Intel spokesperson Brian Garabedian.
Those OpenStack features also will ensure that applications are fully optimized for Intel platform capabilities, he told LinuxInsider.
Areas being targeted for improvement:
performance and scalability;
bare metal provisioning;
Ceph storage improvements;
enterprise readiness acceleration;
network stack improvements; and
big data optimized OpenStack solution delivery.
Code developed in those areas will be upstreamed into the Open Stack code base and adopted in Mirantis' distribution for customer use, Garabedian said.
The goal is to make OpenStack scale to 2,000 nodes, said Mirantis' Renski, noting that the deal with Intel also "opens the door for Mirantis to access Intel labs and other resources for scalability testing."
Intel will create an OpenStack Innovation Center with Rackspace, which will include developing two 1,000-node clusters for use by the broader community to test solutions at scale, Garabedian noted.
The Need for Hardware Integration
"Black Duck Consulting's work with early players in OpenStack productization revealed the importance of hardware integration, especially for different use cases," remarked Bill Weinberg, senior director of open source strategy at Black Duck Software.
While it's "substantially simpler" to stand up an OpenStack implementation today than it was two to three years ago, "it's still far from a turnkey, click-through exercise," he told LinuxInsider.
Software-centric companies trying to productize OpenStack "need entrenched hardware suppliers to walk into key accounts together with them," Weinberg said, or they should "invite them into existing customers."
OpenStack in the Enterprise
OpenStack boasts that notable fortune 100 companies like BMW, Disney and Walmart are using the technology, so why is so much work needed to make it enterprise-capable?
"While major enterprise organizations are increasingly comfortable with some degree of roll-your-own activity to leverage open source, the top Fortune 1,000 companies still seek quasi-shrink-wrapped solutions that fit their requirements, especially at scale," Weinberg explained.
The core OpenStack technology has been shown to scale, at least in theory, but "the same can't be said for ease of management and integration into enterprise workflows yet," he continued. "In its current stage of evolution, OpenStack is still more a collection of technology projects than an enterprise-ready cloud platform."
The major OpenStack providers — including Mirantis, IBM, Cisco, HP and Oracle — are "working to create best-in-class integrations of the various subprojects that comprise OpenStack, along with their differentiating value-add: installation, configuration, scaling, monitoring, etc.," Weinberg said.
OpenStack, Linux and Loads of Cash
"It's instructive to compare OpenStack to Linux circa 1999 to 2001," Weinberg suggested, when Linux enjoyed "lots of players, high-flying optimism, experimentation with regard to differentiation — and most importantly, substantial investments."
This latest Intel-led round is the second $100 million injection of funds into Mirantis; it raised $100 million in Series B funding last fall.
"While $200 million over two rounds is substantial by startup standards, remember that IBM alone invested $1 billion in Linux at a comparable stage in that platform's commercial and technical evolution," Weinberg pointed out. "Ditto for early rounds of investment in Linux at Red Hat and by Intel."