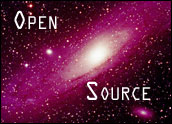 The Japanese government is partnering with 19 companies, including NEC, Fujitsu and IBM Japan, to encourage Linux use in the country's school system.
The Economy, Trade and Industry Ministry, also known as METI, is spearheading the project and has expressed a desire to limit the dominance of Microsoft Windows. Currently, the Windows operating system holds more than 90 percent of the market share for PCs in Japan, in stark contrast to Linux, which represents only 1 percent.
METI has been promoting Linux for corporate use for some time; last year it issued a report meant to clarify licensing issues about the open-source software when some companies grew nervous about The SCO Group's litigation with IBM. The ministry noted that discontinuing the use of Linux would "hurt the lives of the people [of Japan]."
Program To Be Expanded
For the Japanese schools project, METI and the partner companies will aggressively promote Linux-equipped PCs and educate schools on Linux's benefits.
Companies commissioned by the ministry will provide 500 Linux-equipped PCs free of charge to middle and high schools, which will use them on a test basis for lessons.
Once the results of this pilot program are complete, METI plans to launch a more robust promotion program that will target companies as well as schools, with the aim of raising Linux-based PC use in thenation to 10 percent within three years.
Yankee Group analyst Laura DiDio told LinuxInsider that in Japan, justas in other parts of the world, the cost of Linux is a major draw. However, she added that it will be interesting to see the effect of such widespread Linux roll out.
"Linux isn't quite grown up yet," she said. "It won't be long, but it'snot there yet."
Japan vs. Microsoft
Meanwhile, as it continues its legal battles in the European Union, Microsoft isfinding antimonopoly sentiment also growing in Asia. The recent METImoves are an indication that Microsoft may have difficulties with Japan,in particular.
On Monday, Microsoft said that it will fight a Japanese trade watchdog's warning that alleges antimonopoly law violations in the company's licensing deals.
The Fair Trade Commission in Japan sent an official warning to Microsofton July 13, demanding that the company change its licensing agreements.The commission accused Microsoft of manipulating the agreements in orderto unlawfully infringe patents.
Microsoft dropped the clause even though it said it believes the wording islegal, but flinched when the commission also wanted the clause removedfrom contracts signed in the past. It recently issued an official rejection to the commission's demands.
Windows on the World
The company faces similar issues in other parts of Asia as well. DiDionoted that just as in Europe, Asia is moving closer to viewing Microsoftas a monopoly.
"I think Asian countries are watching what happens in the EU — because that's an indication of what might occur in the future in other parts of the world," she said.
She added that the feelings expressed by the EU, and in the U.S. to somedegree, is also being felt by antimonopolistic watchdogs in Japan andother Asian countries. "Some people perceive Microsoft to be a bully,"DiDio noted. "That's going to have an effect on how Linux is received."
One effect of that sentiment is that companies focused on Linux will beof growing interest in areas like Asia. It is not surprising to analyststhat IBM Japan would be involved in the METI partnership, since thecompany is eager to spread Linux as far and wide as possible.
"IBM wants to raise the awareness of Linux as much as possible," Gartnerresearch director George Weiss told LinuxInsider. "They want to get itinto the corporate enterprise and other industries, no matter where thatmight be in the world."