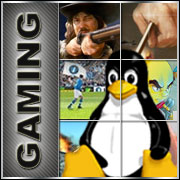 Close to a third of all websites use Linux, according to W3Techs, and Linux system users are arguably second only to Mac users in their devotion to their platform of choice, yet Linux gamers have traditionally been the red-headed stepchildren of the gaming community.
Xbox 360 was the top-selling console for the 32nd straight month in August, NPD's video games sales figures indicate, while Nintendo's 3DS led hardware platform sales for the fourth month in a row.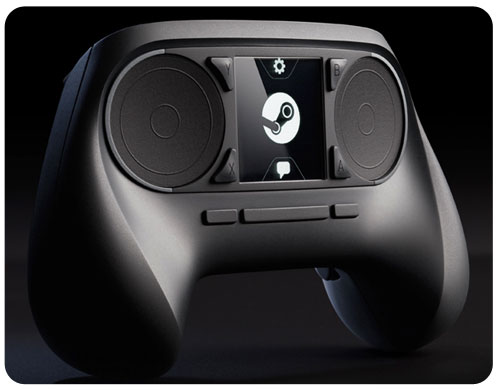 "Linux on the desktop always has had a very small share compared to Windows, so most developers, and especially big companies, didn't care much for it," sighed Maxim Bardin, who founded Linux Gaming News.
'More and More Titles Are Coming'
"There is also the misconception that it's hard to develop for Linux, but such claims are usually made by non-Linux developers," Bardin told LinuxInsider. "In recent years, demand for Linux games has grown rapidly and — with the help of the extremely popular game engine Unity, which makes it easy to port games to Linux — more and more titles are coming to Linux."
Indeed they are, not least because Linux gaming was recently given perhaps the biggest boost yet when Valve announced plans to ship prototypes of its own, Linux-based game box, the Steam Machine.
Later this year, Valve will release 300 Steam boxes to beta users and seek their feedback. Testers can hack the boxes, install their own OSes on them or build their own boxes by purchasing their own components.
'Great for the Industry'
Hard on the heels of Valve's announcement, Nvidia promptly announced increased Linux driver support, with plans to provide documentation for the Nouveau project, which builds free drivers for its graphics cards.
"SteamOS is great for the industry, and we're very excited for Valve and for gamers," Nvidia spokesperson Brian Burke told LinuxInsider. "We're in favor of any initiative that promotes open-platform gaming and takes advantage of our market-leading Linux support."
AMD, meanwhile, released the new AMD Catalyst 13.11 Beta 1 video driver for Linux platforms. While the new release fixes some problems, it's also elicited some concern because it does not support anything later than Linux Kernel 3.10 and does not specify which build of that kernel it supports.
Be True to Your OS
In any case, it's clear that Linux gaming has survived and begun to flourish because of the devotion of the OS's fans.
There is a SteamLug Linux gaming channel at Freenode.net and there is the Linux Games database. There are several e-zines dedicated to Linux gaming, including Linux Gamecast and Linux Gaming News, and there's commercial Linux gaming site GamesOnLinux.com, which earlier this month updated its list of commercially available games for the OS.
Most of those games are, unsurprisingly, from Steam. They include PixelJunkMonsters Ultimate, Arma Tactics and Crusader Kings II.
Other games listed are KarBOOM, Mousecraft, Inverto, Leisure Suit Larry: Reloaded and Tennis Elbow 2013.
GamesOnLinux.com also lists several crowdfunding projects for games including Crypt Run, Champions of Demah and Dungeon of Elements.

Several of these games run on Windows and Mac OS as well as Linux.
In fact, if developers avoid platform-specific code such as Microsoft DirectX APIs and use libraries that support all targeted OSes, making a Linux client for a game is not a problem, Bardin said. Otherwise, the porting costs might not cover the expenses.
Now, however — with Valve's announcement of its Steam boxes — Linux "will become more popular," Bardin predicted.
The Future of Linux Gaming
"Linux has been around for so long that you wonder what [Valve] are thinking, but it does serve their interest in that this is a FOSS OS that can be picked up by any OEM," Lewis Ward, a research manager at IDC, told LinuxInsider.
"What Valve is doing could have the potential not to work but, from my experience, they're very careful about how they go about doing what they do," Ward continued.
Valve's move is likely to encourage more emphasis on open development platforms, Jordan Cwang, managing editor and cohost of Linux Gamecast Weekly, told LinuxInsider.
There will be a "proliferation of PC manufacturers trying to get some of that sweet console cash, and more people will be making games as barriers to entry wither away," Cwang opined.
'A Library of Steam Games'
However, that does not mean console gamers will "suddenly jump ship to becoming PC gamers," contended Liam Callahan, an analyst at NPD.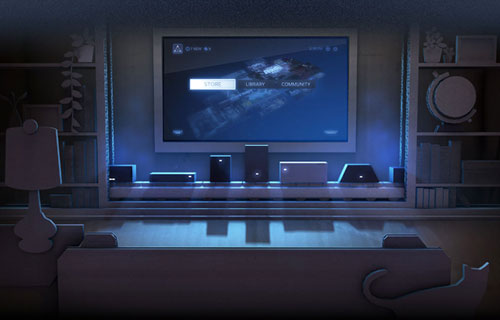 "For the cross-section of gamers playing on both consoles and PCs, there could be more of a reason to defer to PC gaming with a 'box' or OS that optimizes PC gaming for the living room," Callahan told LinuxInsider.
"This would be especially true for those that have a library of Steam games just waiting to be played on their TV," he added.
The introduction of the Steam box could bring a shift in terms of the genre games that are popular on the PC, with family games that are typically reserved for consoles in the living room being played through a Steam box, Callahan suggested.
However, most PC gamers "already have a gaming rig that is capable of playing the games they want," Callahan noted. The market for Steam boxes will be PC gamers looking to buy a new PC who find Steam OS-enabled features attractive, he added — if the price is right.