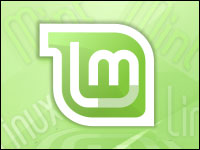 The latest release of Linux Mint 15, nicknamed "Olivia," tries really hard to reach new design goals but is marred by a series of petty flaws.
The latest rendition of Linux Mint's flagship desktop environment, Cinnamon 1.8, is ambitious but immature in its execution. If you choose the new MATE 1.6 desktop instead, you get a very workable GNOME 2 fork that may not be worth wallowing in yesteryear.Overall, the best of what is new with Linux Mint 15 could be an HTML5-themed login screen and the additional features of Software Sources and Driver Managers. You also get lots of little system improvements that by themselves may not seem overly impressive, but taken together, they make Linux Mint 15 a workable upgrade that still needs some tweaking.
After a week or two of rotating between Mint 14 and Mint 15 on two daily workhorse computers, I find that once the glitz wears off, I forget which version is which when I get bogged down with my work.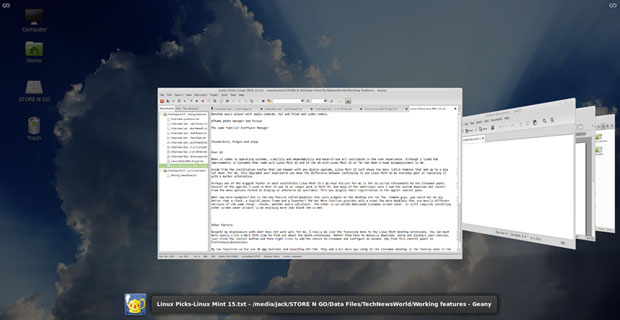 I tend to leapfrog over every other Linux Mint release on my various computers. The developer's insistence on not providing an update from the Linux Mint repository carries too much needless overhead. The process of reinstalling all of your files and applications after a fresh installation may not be worth the bother, especially for this version.
A Flawed Install Process
I first installed Linux Mint 15's Cinnamon version as an upgrade to the Linux Mint 13 Cinnamon version. Prior to performing the upgrade, I backed up my installed programs and all of my data files with the Mint Backup Tool.
I got an error message near the end of the installation routine advising that some errors may have occurred in copying the previously installed applications, so manual reinstallation may be needed. The process of installing Linux Mint 15 was flawed.
I am starting to expect sloppy installation routines regularly for this distribution. Having to do a completely fresh installation — and flawed ones at that — for each new release does not encourage user retention, I think. I'm sure it influences ongoing users to conveniently skip the bother of interim upgrades.
Poor First Impressions
I always cringe when installing a new version of Linux Mint. Too many previous times the process smudged the GRUB menu. I have spent considerable time using cleanup tools to fix the dual boot loader so I can access other OSes, but this time I rebooted the system and was greeted with a functioning boot menu. That brought me to the newly designed login screen.
After that, however, Linux Mint once again let me down. The home screen never materialized. Instead, I stared at the Mint 15 gray and green logo. Then I used the power button to reboot the system.
That brought me back through the sign-on process to a home screen covered with a message telling me that Cinnamon just crashed and rebooted into fallback mode. Did I want to restart Cinnamon? I, of course, chose Yes.
Wrong answer. Each time I clicked on the Yes button, the message box repeated. After several such misadventures, I clicked No. Then I quit the session using the power button and rebooted yet again.
Success at Last
Repeated reboots got me nowhere but the same non-functioning home screen. Since the live DVD sessions worked without hitches, I guessed that the installation files were not corrupted but the installation process was. Still, I did a new ISO download and burned a new installation disk just the same.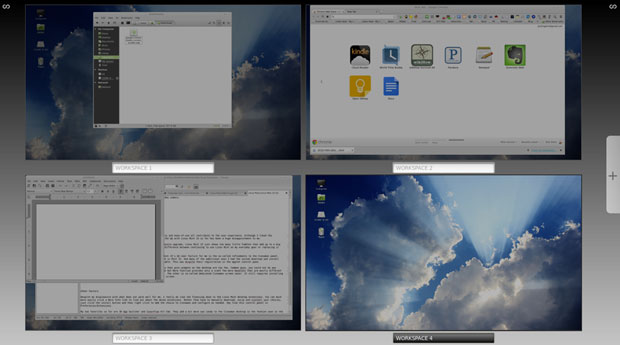 Finally, one hour later after two more failed attempts, the installation was completed and working — but it took formatting the partition again to make it work.
Do not waste time fooling around with the Mint Backup Tool. Use a better product. It failed to properly save the data and messed up the packages. So once again, doing a version upgrade with Linux Mint is a major hassle. I also cannot say that what I got in return was worth the humongous inconvenience.
Comes With…
Unless your storage and system resources require lightweight applications, the installed base of applications is not a real issue with a Linux distro. Adding and removing packages is easy to do, especially in Linux Mint.
As a starting point, the latest release of Mint includes the Firefox Web browser, LibreOffice productivity suite, GIMP image editor and gThumb photo manager. Also included is the Banshee music player with audio codecs and both the VLC and Totem movie players with video codecs.
Internet staples such as the Pidgin chat client, Thunderbird for email and XChat IRC are installed as well.
The same familiar Software Manager is in play with Mint 15, but so far, it has not locked up or otherwise fumbled in use as previous versions have.
Poor UX
When it comes to operating systems, stability, dependability and ease of use all contribute to the user experience. Although I liked the improvements to Cinnamon that came with Linux Mint 13 and 14, the UX with Linux Mint 15 so far has been a huge yawn to me.
Aside from the installation snafus that can happen with any distro upgrade, Linux Mint 15 just shows too many little fumbles that add up to a big letdown. For me, this degraded user experience can mean the difference between continuing to use Linux Mint on my everyday gear or replacing it with a better alternative.
Perhaps one of the biggest factors in what constitutes Linux Mint 15's UX near-failure for me is the so-called refinements to the Cinnamon panel. Several of the applets I used in Mint 13 and 14 no longer work in Mint 15.
Even worse is that many of the additional applets I had the system download and install from the menu options failed to display or otherwise run. This was despite their registration in the applet control panel.
More Glitches
Want three more examples of my dissatisfaction with Mint 15's user experience? One is the new feature called Desklets that puts widgets on the desktop. C'mon guys, you could not do any better than a clock, a digital photo frame and a launcher? The Get More function provides only a scant few more Desklets that are mostly different versions of the same thing — clocks, weather and a calculator.
The second example is a so-called new feature: a Cinnamon screen saver. It really does not do much other than letting you blank the screen after a designated time interval. You can leave an away message as well by default, but traditional graphic images displayed on the screen to conceal the desktop are not included.
Another intermittent nagging problem with Linux Mint 15 is the failure of its loading cycle to always recognize the sound hardware. This has occurred numerous times on several installations. The system only sees a dummy output, so there is no sound available from either the speakers or a plugged-in headset. It takes a system restart to fix the problem — until next time.
Extenuating Extensions
Despite my displeasure with what does not work well for me, I really do like the finessing done to the Linux Mint desktop extensions. You can much more easily install extensions and browse the catalog. Just click the More Info link to find out about each of the dozen extensions.
Rather than have to manually download, unzip and install your choices, Linux Mint 15 lets you click the install button and then right-click to add the choice to Cinnamon and configure as needed. You find this control panel in Preferences/Extensions.
The extensions themselves are the same as available in earlier editions. The ones I installed automatically in Linux Mint 15 were the same ones I have running on my desktop with Linux Mint 14.
Other Factors
The more I use Linux Mint 15 on my workhorse laptop, the cozier I get with it, but with that growing familiarity comes more quirks that deter my productivity.
For example, one of my desktop computers runs Linux Mint 14; on that installation I often use the GNOME Media Player to play back recorded interviews. I like its control buttons for fast access to pause/play/forward and back. That application is version 1.0.6.
The latest version available in the Linux Mint 15 repository, however, is version 0.1.3. Its control button array is different and not as functional. Why should the newest distro give retrograded application versions?
One nice improvement in the interface is the dual hot corner zones. Earlier versions of Cinnamon only let you select the screen corner for an Expo view and whether or not to show/hide the hot icon. The updated Cinnamon version in Linux Mint 15 gives you the option of also designating a hot corner for Scale view. If nothing else, not having to have an applet for switching to one or both of these views saves space on the panel bar.
Getting MATE
Previous versions of Linux Mint let you download an ISO for Cinnamon and for MATE. So far, that is no longer the case.
In order to install the latest MATE desktop release, you must first install Linux Mint 15, then download and install the MATE shell from the Software Manager.
Of course, this means that you can not try out MATE in a live DVD session, but you can still do that with the Cinnamon version.
Bottom Line
Clearly, Linux Mint 15 is a work in progress. It needs a bit more maturing to get the kinks out. Yet it is one of only a few major Linux distros that ship with the Cinnamon desktop.
Other desktop shells are available as well. Whichever desktop flavor you prefer, the Linux Mint distro is reliable and generally works well. The only issue to resolve if you are not moving to Linux Mint 15 as a new user is whether to make the upgrade or not.
Want to Suggest a Linux Application for Review?
Is there a Linux software application you'd like to suggest for review? Something you love or would like to get to know?
Please send your ideas to me, and I'll consider them for a future Linux Picks and Pans column.
And use the Talkback feature below to add your comments!