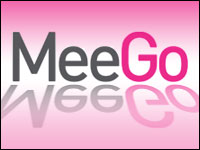 Now that Nokia has moved away from MeeGo, its mobile OS love child with Intel, will the development of this you operating system be stunted, or will it be able to carry on?
MeeGo was formed by combining Nokia's Maemo and Intel's Moblin platforms in February of 2010, and Nokia's announcement last week that it would team up with Microsoft on Windows Phone 7 instead stunned the mobile world.
Intel reportedly expressed disappointment Monday with Nokia's move at the Mobile World Congress, being held this week in Barcelona, Spain. However, it pledged to continue working on the MeeGo platform.
MeeGo is targeted at lots of other devices in addition to tablets and smartphones, Ramon Llamas, a senior research analyst at IDC, told LinuxIsider. That means Nokia will still be involved with the operating system, he pointed out.
MeeGo Supporters Come Out Swinging
At the Mobile World Congress, European firm Ixonos on Monday demoed a tablet prototype based on an Intel Atom processor and running MeeGo 1.1.
The company claims to have more than 200 experts working on different MeeGo tablets.
As expected, Intel put out the welcome mat for Ixonos and called on other companies to join the MeeGo ecosystem.
Meanwhile, Swedish IT consultancy Cybercom Group Europe AB announced its Parallax multi-layer virtual desktop for MeeGo Monday at MWC.
Intel Revs Up Action With MeeGo
Intel itself has been stoking the MeeGo fires.
Intel Capital has pumped funds into Kaltura, developer of an open source video management platform, to help enhance the delivery of rich-media functionalities on tablets, mobile phones, and other connected devices, Kaltura announced Monday.
The emphasis will be on supporting MeeGo and Intel's AppUp application store.
Further, Intel gave each qualified developer attending its AppUp Application Labs event in Chandler, Ariz., MeeGo convertible netbook so they could begin developing apps.
Intel did not respond to requests for comment by press time.
Is MeeGo a No-Go in Mobile Market?
Perhaps the market's perception is a major problem for MeeGo.
Because of Nokia's history in the mobile phone market, MeeGo was generally seen as an OS for mobile devices such as smartphones and tablets.
"As a smartphone and tablet OS, MeeGo has lost some momentum," Victoria Fodale, a senior analyst at ABI Research, told LinuxInsider. "It's late to market and doesn't have an application framework in place to compete with Apple and Android."
However, Fodale cautioned against writing off MeeGo entirely.
"Intel has clout, as well as long-standing relationships with a number of OEMs," she pointed out.
Still, perhaps the mobile device market isn't really where MeeGo will gain traction.
"While MeeGo does get some cofunding from Intel, right now it's very difficult for anyone to rise above the noise from Apple," Rob Enderle, principal analyst at the Enderle Group, told LinuxInsider. "The Android stuff is drowning itself out because of the large number of me-too vendors."
MeeGo's Hidden Muscle
It's well to remember that MeeGo is targeted at a variety of platforms, IDC's Llamas pointed out.
Further, Nokia probably hasn't abandoned MeeGo altogether, he suggested.
"The thing about MeeGo that's overlooked is that it's for tablets, cars and a lot of other things in addition to smartphones and tablets," Llamas said. "Nokia still wants to be a part of that."
When Nokia and Intel jointly formed Meego in February of 2010, they said the Linux-based software platform would support multiple hardware architectures across a broad range of device segments, including pocketable mobile computers, netbooks, tablets, media phones, connected TVs and in-vehicle infotainment systems.
Nokia has invested a lot of money in MeeGo, and "there's lots of developers going to the platform and lots of customers running applications on it," Llamas said.