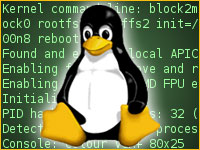 Open Invention Network announced Tuesday that it acquired 22 Linux-related patents that Microsoft recently sold to the Allied Security Trust. OIN consists of a group of companies — including Microsoft rivals IBM, Sony, Red Hat and Google — that have been girding themselves for a legal fight over Linux.
OIN acquired the patents to ensure that they wouldn't eventually be sold to a company or entity that wasn't interested in promoting the Linux platform. The purchase price of the patents was not disclosed.
OIN spokesperson Ed Schauweker told LinuxInsider the organization could not make someone available to speak in time for this story's deadline.
Buying the patents is a wise move, according toArnstein & Lehr partner Joel Rothman.
"It is one of a couple of different strategies that organizations have been using in order to protect the open source use of technologies," he told LinuxInsider.
Other strategies include challenging the proprietary use of certain technologies in order to invalidate patents, as well as acquiring or otherwise obtaining patents and then donating them to pro-Linux organizations, he said.
Deterrence System
Holding the patents may give OIN some leverage over Microsoft, suggested Bernard Golden, founder of HyperStratus and author of Succeeding With Open Source.
"Microsoft has been vocal about the fact they believe that they have patents that are being infringed by a number of open source projects," he told LinuxInsider.
However, beyond making some general statements to that effect, Microsoft has held its cards close. "Microsoft won't even say what the patents are — just that they have them," said Golden.
With the acquisition of the patents, OIN is now in a position to put a mutually assured destruction strategy into effect, he continued. "They can say, 'if you come after us, we will come after you, so let's keep this conflict at a manageable level.'"
Microsoft Bogeyman
Redmond's approach to open source could simply be one of pragmatic resignation.
"I don't profess to understand all of Microsoft's motivation, but I do think it understands the open source movement is too big for it squash it, at least based upon its legal strategy," noted Golden. "The lawyers at Microsoft are reasonable, fair-minded people who understand the legal environment they are in."
On the other hand, Microsoft could merely be biding its time before it launches an all-out war on Linux.
The TomTom patent infringement case only served to harden their views. Earlier this year, Microsoft alleged in court documents that that the GPS gadget maker was infringing eight of its patents — three of which were based on Linux technology. The lawsuit raised hackles in the open source community, which perceived the legal action as the opening salvo in a broader attack on Linux.
The TomTom case was one of the few — in fact only the third — instances in which Microsoft turned to the courts to redress a patent violation. Redmond's track record in this regard may support the notion that it's interested in a truce with the Linux community.
Microsoft claimed it tried to engage TomTom in licensing talks for more than a year before turning to the courts. By the end of March, TomTom capitulated, agreeing to pay Microsoft for coverage under the eight-car navigation and file management systems patents.