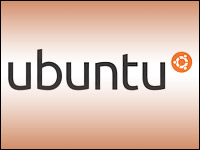 Canonical is releasing its Ubuntu 11.04 suite of corporate and developer desktops and servers — aka "Natty Narwhal" — on April 28.
New features include a technology preview for Ubuntu Server 11.04, which is downloadable through the Ubuntu software repositories.
Ubuntu 11.04 for the corporate desktop includes the Unity interface, which debuted last year in Ubuntu 10.10, geared for netbooks.
However, with Ubuntu 11.04, users can opt to stay with the "classic" interface. Unity will be the interface in the next long-term support release, however, scheduled for April 2012.
Canonical did not respond to LinuxInsider's request to comment for this story.
How Much Do You Hate Windows?
Can Natty Narwhal joust with Windows, as its developers claim? That is, as always, one of the marketing points for open source in general — and for Ubuntu in particular.
Before answering that question, an internal check on your opinion of Windows is in order, said Charles King, principal of Pund-It.
"Maybe it might have been a good sell during Vista, but now Windows is performing well," he told LinuxInsider. Many companies probably are not frustrated enough to make the switch, especially if they're unfamiliar with Linux.
Then again, Windows and the Microsoft ecosystem are incredibly complex.
"Sometimes you just have to ask yourself if there is a better way," remarked King.
Given that scenario, Ubuntu could be a promising alternative.
However, the Linux versus Microsoft story line is an old one in the tech industry, with little sign of the battle lines being redrawn.
"I suspect there will always be Linux shops and Microsoft shops," said King, "and with little switching between."
Rich Feature Set
Natty Narwhal has a particularly rich feature set, Laura DiDio, principal with ITIC, told LinuxInsider. For instance, users can test features with this version before deploying them.
"For the diehard open source fans this is a great release," she said, but for companies wavering on the edge, some words of caution are in order.
"Support is always an issue," noted DiDio. "You need to ask yourself if you have reliable people in house who can handle the system."
Of all the Linux systems, Ubuntu is probably strongest in this area due to its relationship with HP, she said. Still, it is not the same as the level of support one would receive with a Windows system.