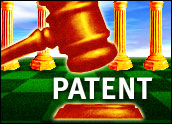 Recent news that Microsoft and Barnes & Noble agreed to partner on the Nook e-reader line rather than keep fighting over intellectual property suggests the prospect of more settlement and fewer IP suits in the industry. However, the deal further obscures the blurry IP and patent landscape currently impacting both enterprise IT and consumer technology.
It is good to see settlement — something I've been calling for, while also warning against patent and IP aggression. However, this settlment comes from the one conflict in this ongoing war that was actually shedding some light on the matter, rather than further complicating it.
In its protest against Microsoft's pressure to pay for a license over Android, Barnes & Noble went a step further and challenged the validity of Microsoft's IP assertions, the details of which had been concealed under settlement agreements. With the deal in place, Barnes & Noble is no longer putting pressure on Microsoft to explain exactly where it asserted IP rights over Android.
Loss of Choice
In the Oracle v. Google case, which just produced a mixed ruling and perhaps even more uncertainty about IP and patent claims, Oracle has had a difficult time so far showing where its rights have been violated, particularly at the all-important API-level.
Oracle claims, in essence, that even though Java is open source, the APIs for the language are copyrightable and must be licensed. Regardless of what is decided or awarded in court, I believe Oracle's contentions will have a net effect of limiting Java, how developers view it going forward, and where it is used.
I've already highlighted how Microsoft may also be limiting its own technology, developer reach and reputation by asserting IP claims over Android and licensing the technology more prominently — and perhaps more profitably — than its own software. The larger danger of its aggressive Android licensing is a loss of choice and innovation in the market.
I'm hopeful that the recent settlement signals a move to focus more on its own Windows Phone software and less on licensing a technology it did not create. This is also one area where we are watching closely to see what Microsoft the parent company does now that it has spun off Microsoft Open Technologies, a subsidiary for interfacing with open technology and communities.
There is some concern the larger Microsoft might become more aggressive on IP and patents following this spin-off, but that remains to be seen. Despite its settlement with Barnes & Noble, I suspect Microsoft may have had to reconsider its Android strategy or even renegotiate licensing terms with licensees impacted or emboldened by the previous pushback of this foe-turned-partner.
Backing Away
In the closely related world of smartphones and tablets, there have also been some encouraging signs, albeit small in the scope of the amount of money, number of users, and overall industry implications of the larger patent and IP aggression trend. Still, we do see some encouragement toward mitigating the impact of the fights in the compliance on the part of Apple and Samsung with arecent order to meet. The two companies are arguably the chief combatants in the smartphone IP war.
Granted, the intent is simply to narrow their patent and IP fight, which seems to continue to widen. However, the Apple-Samsung meeting follows other encouraging signs, and what I sense is a general backing away from the more aggressive IP and patent strategy and execution.
Though settlement seems like a more logical alternative to the cost, risk and potential embarrassment of a court case, the Microsoft and Barnes & Noble deal also serves to obscure some of the claims and counterclaims that have served to slow the market.