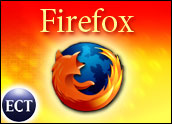 The Mozilla Foundation is preparing to launch yet another version of its open-source Web browser — ahead of Internet Explorer 7.
The Mozilla development team freezed the code for Firefox 2.0a1 last Thursday, according to the minutes of a March 14 Firefox 3 status meeting at the foundation's headquarters. The latest update, however, indicates that the alpha version could be released as soon as March 21.
Mozilla developers are putting the final touches on the first alpha version of Firefox 2. Alpha 1 will include new features, including extension blocklisting, RSS content detection and places infrastructure.
Mozilla executives could not immediately be reached for comment.
The Firefox Face-Off
Are we headed for an eventual face-off between Firefox 2 and IE7? The face-off is already under way, according to Joe Wilcox, an analyst for JupiterResearch. Four factors triggered the confrontation: the large number of Firefox downloads, the growing monetization opportunities, increasing public security concerns and Windows Vista development.
"Firefox's success certainly caught Microsoft by surprise," Wilcox told LinuxInsider. "At the same time, browsers are no longer just free giveaways. There are opportunities to monetize them through advertising. And, as much as anything, IE 7 browser development is going on because Windows Vista development is going on. IE 7 is part of the operating system."
IE7's introduction is no guarantee, however, that Firefox will take a major hit in the 21st Century browser wars. Microsoft is making plenty of changes to Internet Explorer, Wilcox said, and change isn't always viewed as good.
"Microsoft's major customer is the enterprise. So that's the first customer Microsoft has to satisfy and that's the customer that's likely most resistant to rushing to IE7," he noted.
Understanding Alphas
Alpha versions are very early versions of a software product that typically do not contain all the features that are planned for a final version. Some Firefox 2 features, like "undo tab close" and "spell-as-you-type," won't be implemented until at least the Alpha 2 version.
The "undo close tab" feature works in tandem with Firefox's popular "tabbed browsing" concept. This is part of the graphic user interface that allows users to rely on tabbed planes to flip between various Web pages they have visited. The "undo close tab" feature would allow users to return to a page for which they had inadvertently closed the tab.
Warning: Possible Bugs
Unlike beta testing, most alpha products are tested only by those within the company. In the open-source world, however, alpha products are often released for user feedback. There is one caveat, however: the alpha version may also contain more bugs than a beta release.
One way to avoid bugs is to hold off on releasing new features that have not been fully tested internally. The on-the-fly spell checker for text typed into Web forms is one example. It was delayed due to difficulties integrating the code into Mozilla's Thunderbird e-mail client.
Pages dialog, however, will make its way into alpha one. The Pages feature makes it easier for users to find and return to pages they previously visited based on their content instead of their Web address. A system for remotely disabling third-party extensions to the browser will also be released in alpha 1.