Mozilla showcased the latest developments in its plan to offer inexpensive smartphones running the open source Firefox OS at the Mobile Asia Expo this week in Shanghai.
They include reference designs for production in India; plans to launch the smartphones in India within the next few months; the addition of Chunghwa Telecom, Taiwan's largest operator, to the list of carriers supporting them; and demonstrations of new Firefox OS devices from ZTE and Alcatel.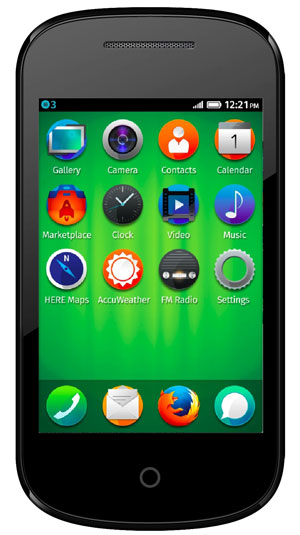 ZTE Open II
Although Mozilla has announced plans to sell smartphones running Firefox OS for less than US$25 and has teamed with Chinese fabless semiconductor firm Spreadtrum to create reference designs for them, it did not mention pricing in its expo announcements.
"It's a strong sign on the part of Firefox and its OEM partners to grab share in perhaps the fastest-growing market category — the sub-$50 bracket," Ramon Llamas, a research manager at IDC, told LinuxInsider.
However, Mozilla "is in very good company with a number of Android smartphones," he pointed out.
What the Moz Will Do in Shanghai
Mozilla will demo sample devices using chipsets from Spreadtrum at the Mobile Asia Expo.
Indian mobile device makers Intex and Spice will use the Spreadtrum-Mozilla reference designs to create Firefox OS smartphones.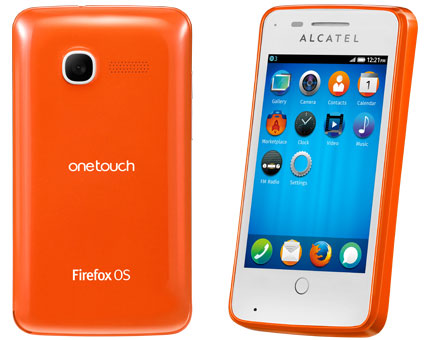 Alcatel OneTouch Fire
Further, two Firefox OS devices that will go on sale this summer will be showcased at Mozilla's booth at the expo.
They are the ZTE Open II and the Alcatel One Touch Fire E.
The Open II was announced at the Mobile World Congress in Barcelona in February.
Both use Qualcomm Snapdragon dual-core processors.
The Open II has a 2-MP rear-facing camera; a 3.5-inch HVGA multitouch screen with a resolution of 480 x 320 pixels; runs on GPRS/WCDMA/HSPA+; and is powered by a Qualcomm Snapdragon MSM8210 CPU.
The Alcatel One Touch Fire E has a 3.2-MP rear-facing camera with a resolution of about 2,600 x 1,944 pixels and a 1.2 MHz Qualcomm Snapdragon CPU. It accepts microSD and microSDHC cards and has USB 2.0 and a micro-USB ports. It has a 4.5-inch IPS LCD display with 540 x 960 pixel resolution.
The Impact on Markets
These low-cost phones "are designed to provide tailored access to free carrier and Internet services, and a browser phone can do that quite readily," Carl Howe, a vice president of research at the Yankee Group, told LinuxInsider.
They "are particularly key in emerging markets where even a $150 smartphone is out of reach for most of the population," he continued.
However, they "don't represent a huge potential revenue stream of app and media purchases," Howe said. As such, they "are entry-level devices, not premium ones" and will serve mainly to bring feature phone users to the smartphone market.
Firefox OS devices might not impact smartphone prices, suggested IDC's Llamas. While Samsung has "a lot of smartphones" at the $100 mark, "I think there's still higher prices that could be charged — as well as more fully featured devices — within other markets that will buoy [smartphone] prices."
The biggest impact of these new [low-cost] Firefox OS phones is that they "will write the epitaph for the feature phone market," Howe remarked.
Looking to Firefox OS Phones' Tomorrows
The low-cost smartphone segment "is, and will continue to be, a free-for-all," Todd Day, a senior industry analyst at Frost & Sullivan, told LinuxInsider.
The big problem Firefox will face will be one Microsoft is already familiar with — a shortage of apps, which are the lifeblood of mobile computing.
"If Firefox OS isn't able to get quality apps built, it will likely have problems competing in developed markets," Day warned.
Firefox "is in for a long, slow slog in the worldwide market," IDC's Llamas said. "We're still only talking a handful of devices and an underdeveloped application story."
For now, Android will continue to lead the market and grow; second-place iOS will maintain market share; and Windows Phone will remain a minor, albeit growing, player, Llamas predicted.
Still, low-cost smartphones will catch on in the Far East, he suggested. They could spur a move toward mobile business and mobile commerce.