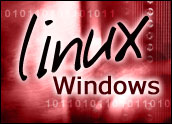 Munich, Germany and Norway's second largest city, Bergen, have announced that they will be switching from Microsoft in favor of Linux.
The Munich city council voted 50 to 29 for the change, but has not given specific details of what will be involved in the migration. However, it was noted that the Linux operating system and other open-source applications would be rolled out for more than 14,000 city administration computers.
Bergen noted that it has chosen Novell's Linux technology to underpin its infrastructure, and is moving away from use of proprietary Unix and Microsoft Windows platforms.
In a statement, Bergen city CIO Janicke Runshaug Foss said, "By migrating to Linux, the city of Bergen has a business model that is open and democratic, and we believe that will ensure a greater degree of freedom of choice, more efficient operation and major cost savings that will benefit the citizens."
Germany Goes Linux
The decision by Munich to migrate toward Linux is not surprising to those who have watched Germany become increasingly Linux-based.
In 2002, the German government decided to move its federal, state and local agency IT systems to Linux. The government cited reliability issues and a desire to reduce its dependence on Microsoft.
At the time, the CEO of IBM Germany, Erwin Staudt, said that using open-source software reduced an environment of Microsoft-only "monoculture."
In Munich, city government officials worked with SuSE Linux and IBM on the decision, and it is likely that the companies will supply at least some of the software and hardware as part of the migration.
Norwegian Cruise
In Bergen, Linux implementation will impact 50,000 users of the city's administrative and educational networks. Initially, the 20 existing Oracle database servers running on HP-UX will be replaced with SuSE Linux Enterprise Servers running on HP Integrity Itanium 64-bit servers.
The second phase of the implementation will involve the migration and consolidation of current Microsoft Windows application servers powering the city's educational network. The migration is expected to be completed by the end of the year.
Geir Christensen, country manager for Novell in Norway, told LinuxInsider that Bergen is currently doing a series of pilot projects and planning. He noted that the city switched to Linux as a way to extricate itself from confining vendor relationships.
"The city is getting out of vendor lock," he said. "There are two silos here, with Microsoft and HP-UX. They want other vendors to be able to compete."
He added that cost savings was also a factor: "There's an element of financial problems in cities in Norway, so they're seeing Linux as a way to save money."
Christensen is confident that once Bergen hammers out a migration plan, it will be used by other cities to go down the Linux path. "We're already talking to other cities," he said. "We've had tremendous interest from cities that want to do the same thing."
The Penguin's European Tour
Al Gillen, research director of systems software at IDC, told LinuxInsider that SuSE is a homegrown favorite for European countries. SuSE Linux is headquartered in Nuremberg, Germany.
"There's a certain affinity toward a product that's produced locally," he said. "It inspires some national pride."
He added that Linux is also lower priced than other systems, which can be compelling for government agencies that have to answer to citizenry about their IT budget decisions.
The migration to Linux is occurring at the same time that Microsoft is entangled with the EU Commission, which has echoed Staudt's feeling that the company creates a monoculture. The fierce attention being paid to the case may inadvertently aid Linux in finding more European adoption.
"The EU feels that Microsoft is monopolistic and bullying, and that will have an effect on how the company is perceived," Yankee Group analyst Laura DiDio told LinuxInsider.