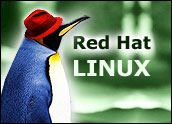 Red Hat's new Linux product, Fedora Core 2, has been playing well with cutting-edge enthusiasts and adventurous developers since its release on Tuesday. But some in this target audience wonder whether the company's strategy of providing different products for personal and enterprise use is a sound one.
The new release, which is free, includes the Linux Kernel 2.6 as well as security-enhanced Linux features and better support for multiprocessor systems.
Linux supporter Krishnan Subramanian, CTO of Rishidot Solutions and contributing author at Fedoranews.org, told LinuxInsider, "I am pretty excited about the fact that Fedora Core 2 includes SELinux, which gives you a handle to secure processes from each other within the system, [going] a long way in enhancing the image of Linux in terms of security."
Focus on Speed, Scalability, Security
"I personally don't know how beneficial it will be for large application servers, butI am sure this feature will be of great help in the server market," Subramanian said.
He also said he likes the improvements that come with the new Linux kernel. "It is definitely faster and more responsive toward heavy loads [and] highly scalable, making Kernel 2.6 better suited for the enterprise-level applications," Subramanian noted.
Jury Out on New Red Hat Directions
However, even supporters are taking a wait-and-see attitude, both about new directions in Linux and about Red Hat's strategy of segmenting its product line into a free version for developers and other enthusiasts and a more expensive, full-featured product called Red Hat Enterprise Linux (RHEL).
Red Hat has announced it will release a new version of RHEL incorporating Kernel 2.6 later this year.
Subramanian probably spoke for many when he said that "even though Kernel 2.6 and SELinux are two significant features of Fedora Core 2, it should be noted that it is not Xfree86 anymore."
Instead, it is X11R6.7.0 from x.org from now on, he said. "Even though I see some improvements, we have to wait and see how this is going to shape up."
Is a Two-Product Strategy Smart?
Others also voiced concern over Red Hat's dual product line, which is perhaps best expressed on Red Hat's own download site. Fedora, the site says, is "Bleeding-edge Linux technology for developers and technology enthusiasts using Linux in noncritical computing environments," while RHEL is described as "the Linux standard, for businesses, governments, or other users looking for stable, supported, and certified Linux."
"I'm not sure it's a wise strategy," said Loren Hart, CEO of Data Ace, a Silicon Valley-based technical consulting firm specializing in Unix, Linux and Java development.
"A lot of the people who have been the greatest champions of Linux and Unix started using it on their home systems and then recommended it and installed it in their day jobs,"said Hart.
"I'm not sure that having a less full-featured or less robust product aimed at individuals will be a win in the long run," he said.