Ever since the Galaxy Nexus, the Samsung-built Android phone that will usher in Ice Cream Sandwich, was announced in Hong Kong in October, the device has been making the headlines. On Thursday alone, there were stories about its launch in Canada, Verizon Wireless' excluding Google Wallet from the device, the Nexus' U.S. release date, and how it's impacted by CDMA technology.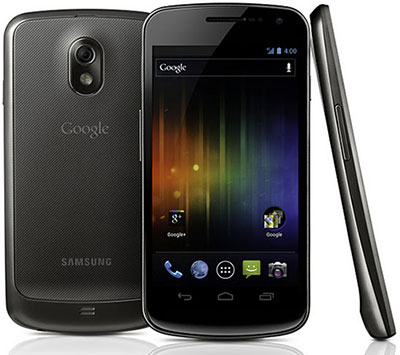 The Samsung Galaxy Nexus
What gives? The Nexus line is meant to feature phones with pure and untweaked versions of the latest editions of Android. However, the two previous generations of Nexus smartphones, while they were generally well-regarded by critics, came and went quietly with relatively little fanfare. The original was sold in an unusual, online-only manner, and the second was widely labelled a "developer phone."
How is it that this latest iteration of the Nexus keeps on making the news? Will this be the Nexus for the masses?
The Nexus Smorgasbord
"It's a combination of things," Todd Shingler, founder of Mobile Perspectives, told LinuxInsider.
That includes better marketing, a different approach to selling the device, the Galaxy Nexus's technical specs, and, to some extent, media hype, Shingler said.
Further, "as this is the third iteration of a Nexus device, there's a growing base of folks with a Nexus device that can spread the word," Michael Morgan, a senior analyst at ABI Research, told LinuxInsider.
The holiday season also has a role, because it "makes all consumer hype just a little louder," Morgan added.
The selection of Verizon Wireless as its first carrier in the U.S. also helped.
"Verizon has better coverage and a higher network speed than T-Mobile and more existing customers, so this is likely part of the excitement," suggested Rob Enderle, principal analyst at the Enderle Group.
For the moment, T-Mobile and AT&T users can purchase an unlocked Galaxy Nexus from retailers like Expansys at a premium — the device is listed at US$750 instead of the $300 plus contract Verizon Wireless is asking.
Where's the E-Wallet Beef?
One notable characteristic about the Galaxy Nexus is what it will lack when it launches on Verizon: Google Wallet, the search king's nascent mobile payment system.
[Verizon's move] "appears to be what's pulling much of the ink at the moment, because Google Wallet is a signature feature of the latest version of Android," Enderle stated.
That latest version of Android is Ice Cream Sandwich, which debuts on the Galaxy Nexus.
The reason for that, according to the carrier, is that Google Wallet needs to be integrated into a new, secure and proprietary hardware element in smartphones to work properly.
"Verizon apparently took it out to protect their competing, and currently nonexistent, ISIS effort," Enderle said.
ISIS is a mobile payments system set up jointly by Verizon, AT&T and Sprint. It recently signed up several Android device makers, including Samsung Mobile, HTC, LG and Motorola Mobility.
Getting the Marketing Right
The first two Nexus devices didn't sell especially well. It's possible that Google has learned from its mistakes and is marketing the Galaxy Nexus much better this time around.
Google has "realized that they're better off focusing on Android and letting the phone manufacturers worry about building, selling and supporting phones," Shingler said.
The original Nexus initially sold only through Google's online store at a higher price than most other smartphones, which "contributed to lower general public adoption," Shingler remarked.
Further, there were "questions around Google's ability to provide customer support given their lack of 24/7 support for Google online products such as Gmail," Shingler said.
Having a strong installed base of Android fans was a further help.
Buzz for Samsung's Galaxy platform, in addition to the Nexus line, "is built off the old formula of making a device with the highest hardware specs available and then riding the wave of Android fans looking for the next greatest thing to own that's not an iPhone," ABI's Morgan suggested.
"The base of Android owners reaching an upgrade window is the largest it has ever been, and with the Galaxy platform rapidly positioning itself as the trend-setter for Android devices, it's naturally becoming the choice for technophiles loyal to Android," Morgan added.
"I think it will do well while it remains the only choice with Ice Cream Sandwich," Enderle said.
"Interest is likely to falter when other more mature and better-marketed devices hit the segment," he added.