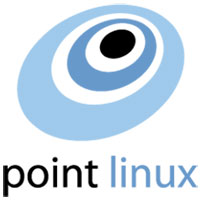 Point Linux 3.0, dubbed "Agni," combines a solid operating system with a traditional no-frills approach to performance and reliability.In several ways, Point Linux belies the criticisms of Linux desktop newcomers who find that Linux not simple and straightforward to use. Point Linux is easy to install. It has a clear interface. Everything works out of the box.
Two reasons for this glowing assessment are Point's roots in Debian GNU/Linux and its integration of either the GNOME 2 fork desktop MATE or a slightly tweaked version of Xfce. Either choice contributes to a very carefree computing experience.
Version 3.0 of Point Linux, released last month, offers a major improvement over earlier versions: The Xfce desktop replaces GNOME 3.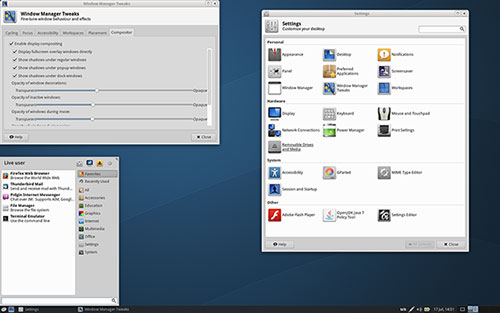 Point Linux 3.0 has a handy tweaking tool as part of the Compton Window Manager and a simple settings panel built around a very traditional Linux desktop environment.
Xfce is a very good alternative to MATE. Xfce, just like MATE, works perfectly fine, and it is a bit more configurable. It is tweaked with the Compton window compositor installed by default to add some eye candy.
Hands-Off Updates
Both desktop choices come with the new Point Linux Update Notifier that keeps the system up-to-date. One thing about Point Linux that differs from other typical "simplified" distros is the software manager.
Point Linux does not rely on its own repository and software packages. It uses the Synaptic Package Manager to install/remove/update software.
Some other distros tap into the Synaptic ecosystem as the only software supply system, but using Synaptic to manage system updates usually involves hands-on manual updating. That is something Linux newcomers who are used to Windows automated updates easily can ignore.
Semi-Simple System Updates
Point's Update Notifier makes the process semi-automated. If nothing else, it removes the problem of remembering to regularly check for software updates. A Synaptic Package Manager update icon appears in the notification area of the panel bar at the bottom of the screen when updates are available.
When I clicked on the update icon, a panel to mark changes for updates opened, along with the Synaptic Package Manager window. That was a pleasant surprise.
The process requires one click on the Mark button under the displayed list of packages to change. That also closes the window, leaving the main synaptic Package Manager windows open to click the Apply button.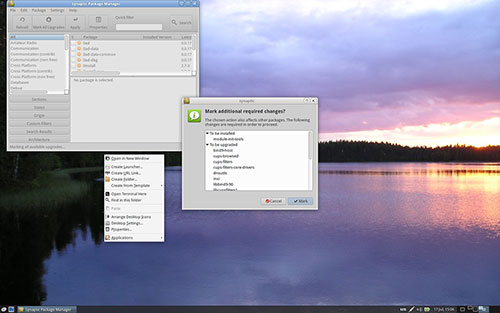 Software management chores in Point Linux are handled semi-automatically with the Synaptic Package Manager.
Opting for Xfce
The MATE desktop offers nothing new or spectacular in Point Linux, which is my impression of MATE in general. So I opted to install the Xfce version for further testing.
Point Linux is perhaps analogous to the concept of a point-and-shoot digital camera. You basically do not have to fiddle with the controls, but some controls are there if you want them.
The Xfce desktop works the same way. It has numerous individual settings panels. You must close one to open another. All of them are found in the Settings section of the main menu.
That is not very efficient — however, if you click the Settings icon at the top of the main menu display, you get what amounts to a traditional Control Panel. That is a nice touch that reinforces the simplicity of using Point Linux.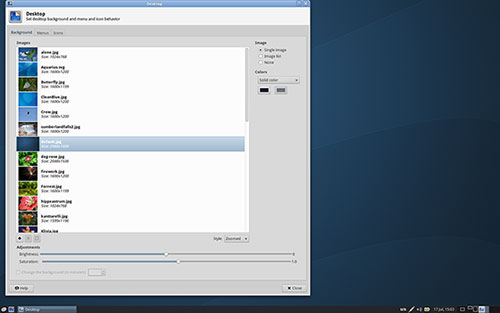 A very attractive set of background images comes with Point Linux in either Mate or Xfce flavors.
The EZ Attribute
Point Linux makes the desktop user's experience easier. Sudo is enabled by default. It provides extended hardware support.
Those things are important when you're moving to a new Linux operating system. I had no trouble getting wireless printers, scanners, and an eclectic assortment of other gadgets to work instantly.
Another benefit is that Point Linux localizes applications during installation. That gives the desktop your native language without your having to configure it as part of the installation process.
Point Linux comes with a carefully selected minimal set of tools and desktop applications that let you use it to the fullest from the start. To apply an overused phrase: Point Linux just works.
What's Bundled
Point Linux comes in two editions. The Full edition contains the complete operating system and all applications bundled with it.
The Core edition contains only the operating system with a limited number of applications. Standard on both versions are Firefox 39.0 and Thunderbird 38.0.1.
Multiple Point Linux infrastructural changes and up-to-date Debian packages also are included, so you will not have to bother with massive updates after installing the OS.
Point Linux uses DuckDuckGo as the default search engine — it does not track your search results. With non-free repositories enabled, it's easy to install Google Chrome or Opera with a single package installation.
Bottom Line
Peter Ryzhenkov, Point Linux's lead developer, deserves much credit for moving this distro in its current direction. Point Linux is an ideal choice for users who do not want to spend a lot of time fussing with configurations and playing around with eye candy and desktop doodads.
Point Linux is easy to use and complication-free. I have used Point Linux in library computer lab seminars on numerous occasions to introduce newcomers to computing in general, and to introduce avid Windows users to the Linux OS. Point Linux produced smiles and frustration-free experiences for both attendees and me.
Want to Suggest a Review?
Is there a Linux software application or distro you'd like to suggest for review? Something you love or would like to get to know?
Please email your ideas to me, and I'll consider them for a future Linux Picks and Pans column.
And use the Talkback feature below to add your comments!