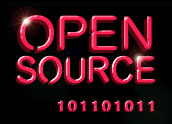 Drupal, the wildly popular open source social publishing system which has been downloaded more than 2 million times since it was released in 2001, will soon be available as a commercial distribution.
The news was announced at DrupalCon Boston 2008, a convention of Drupal users, being held in Boston March 3-6.
The commercial distribution will be conducted by Acquia, a company set up by Dries Buytaert, who created Drupal as a university student.
Core and Modules
Named "Carbon," it will "contain the Drupal Core and about 30 modules that we'll build into our distribution," Bryan House, director of product marketing at Acquia, told LinuxInsider.
There are "about 1,800 modules contributed to Drupal.org, but we'll never be able to support everything," House said.
Acquia will work with the maintainers of the 30 selected modules, which are the most popular ones.
Openness Is the Key
The commercial distribution will not impact Drupal's standing as open source software.
"Acquia is not going to fork or close source Drupal," Buytaert said. Acquia will "listen to and work with the community to advance Drupal." The Drupal Association will continue to operate the Drupal.org domain; Buytaert will continue to own the Drupal trademark; and the Drupal community will continue to set the technical direction of the Drupal project, Buytaert added.
Acquia's investors fully expect the company to use some of its funds to improve Drupal, and Buytaert is "expressly permitted to make decisions within the Drupal project that may not always be in Acquia's best commercial interest," he said.
Drupal "has a pretty strong open source bent, and I don't think the commercially hardened version will be like other open source products where there's a commercial and an open source version with additional functionality for the commercial version," Navica CEO and open source expert Bernard Golden told LinuxInsider.
"It'll probably be where you buy a surrounding set of services and access to 24/7 support, where if you have a bug you report to them, it's fixed immediately instead of your having to wait until you get a response from the rest of the open source community," Golden added.
"I think it will be more of a hand-holding, insurance, peace-of-mind kind of offering rather than a different product offering."
Why Go Commercial?
Money was needed to make Drupal bigger, stronger and better, Buytaert said. "If we want Drupal to grow by at least a factor of 10, keeping Drupal a hobby project as it is today, and taking a regular programming job at a big Belgian bank is clearly not going to cut it," Buytaert said.
Acquia's software will include a number of Drupal distributions, for community networks, digital media properties, corporate Web sites and others, and it will build "the Drupal-tuned analog of the Red Hat Network, over which we can deliver a wide variety of electronic services intended to be useful to people developing and operating Drupal Web sites," he noted.
Acquia was cofounded by Buytaert and Jay Batson, formerly founder and CEO of Pingtel.
Investors include North Bridge Venture Partners, Sigma Partners, and O'Reilly AlphaTech Ventures, which led a US$7 million Series A round of financing in December.
Hot Technology
Drupal users include AOL, FastCompany, Warner Bros. Records, Amnesty International, SonyBMG, Harvard University and the Open Architecture Network.
Drupal "has gained incredible momentum over the last three or four years," Navica's Golden said.
That's because it is written in PHP, "which is perhaps the most widely used Web-based scripting language, so it has a high comfort level for Web developers," Golden noted, adding that its large developer community and modular structure are other reasons for Drupal's popularity.
Commercial Is Good
While Drupal's modular architecture makes it easy to build Web sites, it has also proved to be the application's weak point: "One of the main challenges to upgrading your Drupal Web site to the next version of Drupal Core is that this could break many of the modules on your site," House said.
Upgrading with a distribution from Acquia will let operators of Drupal Web sites upgrade safely and effectively.
While the distribution service is called "Carbon," Acquia also has another product, a network service offering codenamed "Spokes."
Spokes will review upgrades to the Drupal core code, provide guides to users on implementing the upgrades in their sites, and provide priority rankings on the upgrades. "A critical security patch may be priority one, a bug patch may be priority two, and, if you upgrade your site, you know you won't break your modules if you use Spokes," House said.
A big source of Acquia's value add will be a comprehensive knowledge base, House added.
Both Carbon and Spokes will be available in the second half of this year.