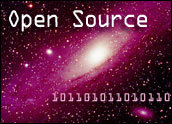 Open-Xchange on Monday unveiled the opening of its Open-Xchange Community project and the availability of source code and development documentation for its latest AJAX-based e-mail and groupware technology.
The open source collaboration software provider and 1&1 Internet, a Web-hosting firm, recently announced the availability of MailXchange, 1&1's hosted e-mail and collaboration solution based upon Open-Xchange's Smart Collaboration technology.
Open-Xchange is releasing the MailXchange server components' source code under General Public License and the AJAX-based user interface under the Creative Commons License "Attribution-NonCommercial-ShareAlike 2.5."
Access Available
"We developed our new AJAX-based products to support our recent customer win with 1&1 Internet, which delivered the largest open source software win in history. We are now making those industry-tested AJAX solutions available to everyone through our community Web site," stated Open-Xchange CEO Frank Hoberg.
The company is releasing source code and documentation for developers of next generation Open-Xchange Server.
A new Open-Xchange servlet engine using Apache Jserv Protocol to communicate with a Web server, such as Apache, is one of the open source components.
Open-Xchange also includes a new Web-enabled user interface that is built on AJAX technology and based on work with 1&1 Internet. The new user interface enables tool tips, draggable items and right-click menus in the user interface.
More to Come
The Tarrytown, N.Y.-based firm is also releasing an administration framework using Java remote method invocation and command line tools to help open source developers administer the Open-Xchange core modules.
Customers may benefit from extensions for mobile communication, CRM, ERP (enterprise resource planning) and content management solutions.
Open-Xchange is publishing an installation tool that the company says enables "smooth installation" of Open-Xchange Server on Debian-based Ubuntu Linux.