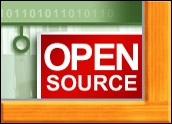 Pentaho, the maker of an open source business intelligence (BI) suite, last week launched a new release of its Pentaho Dashboards application that provides live and dynamic integration with Google Maps.
The integration leverages new Pentaho Ajax components to provide interactive geographical visualization capabilities and aid the deployment of location intelligence applications.
With Pentaho's new map-based visualization capabilities, location-based metrics can be tied to maps superimposed on Pentaho's graphical dashboards, accelerating the analysis process.
The combination of Pentaho's charts and other graphically expressed metrics with visual geographic information can help companies identify regions associated with certain customer behaviors or spending patterns, and gain insights that are difficult to see in traditional reports or spreadsheets.
The new functionality enables users to drill down to underlying reports and analysis to understand the factors contributing to the information displayed.
With its latest release, Pentaho becomes the first BI company to provide live, interactive integration with Google Maps.
The latest release of the Pentaho Open BI Suite is now available for download.