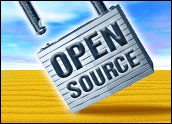 As part of Software Freedom Day, set for August 28, OpenOffice will be translated into three African languages for the first time. After Saturday, the open-source desktop suite will be available to speakers of the South African languages of Zulu, Sepedi and Afrikaans.
The new versions have been prepared by Translate.org.za, a South African translation project that spent two years developing the software.
"We're very excited, and kind of exhausted," said Dwayne Bailey, founder and director of the Zuza Software Foundation, which has Translate.org.za as one of its ongoing projects. Bailey told LinuxInsider that the effort took a great deal of work over the years, but that it was worth every minute.
"Open source has been seen as something that's just in the world of geeks," he said. "Now, we'll be able to give the general public access, and that's really something."
Major Project
Helping Bailey's organization in the translation project were the country's Department of Communications, Hewlett Packard and Obsidian Systems, a leading South African Linux and open source company.
The group has government funding for two years and has steadily built an extensive volunteer community. Bailey has been helping other African nations set up similar programs, so translations can be done in Tanzania, Uganda, Rwanda and Nigeria.
The focus for the project was in translating the Linux Desktop, OpenOffice and Mozilla. Translate.org.za has already translated the open-source desktop Gnome into Afrikaans, as well as OpenOffice into three other languages and Mozilla into seven languages.
In a statement about the project, Translate.org.za translator Thobile Mhlongo noted that seeing OpenOffice.org in Zulu was phenomenal. "Seeing my language used on a computer made me think of all the school children, grannies and other proud Zulu speakers who will use this software," she said.
Speaking Their Language
The effort to translate OpenOffice into other languages is important, said Bailey, because it gives non-English speakers the opportunity to use open source.
"Right now, most people believe that to learn about computers, it's a matter of learning English," Bailey noted. "But many people are not in the position to learn English."
He added that the issue goes beyond a reluctance to learn English, or inadequate resources to gain enough proficiency in the language to do complex computer tasks.
"Computers are merely a tool," he said. "They're meant to serve us, so they should adapt to our needs. People shouldn't have to learn a whole other language just to use them."
Free Your Software
Bailey will be a speaker at Software Freedom Day celebrations, along with Minister Fraser-Moleketi. He expects that there will be significant interest in the day from South African businesses, international and pan-African companies, and government entities. There also will be events in other South African venues as well.
Louis Suarez-Potts, OpenOffice.org community manager, told LinuxInsider that there's optimism about the global happening. "It's a fine start," he said, adding that it is important for parts of the world that have not heard about open source to be made aware of its benefits.
The umbrella organization for planning is Software Freedom Day, which set up a wiki for grassroots groups to develop events and ask other volunteers for assistance. Each group is responsible for organizing its own event and promoting it as it sees fit, but all have the same focus on educating users about the benefits and philosophy of Free and Open Source Software.
Celebrations are planned across the world, in nearly every continent. There will be special focus on Asia because events there are being publicized by the UN. Other major events will occur in the United States, Australia and Europe.
"We're all really looking forward to tomorrow," said Bailey. "We think it will be an exciting, important day."