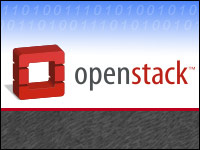 Since its start in the summer of 2010, the OpenStack open source cloud computing project has been the subject of a lot of hype. Today, the technology, backers and users of OpenStack are giving substance to all of that sizzle, and skepticism is giving way to service provider and enterprise use cases across the globe.
OpenStack is relatively immature and still requires a high degree of technical aptitude todeploy, but its community continues to grow in the number of providers as well as users, with both groups focused on making the software easier to deploy, manage and scale.
Coming of Age
Large supporters — such as Cisco, Dell, HP, IBM and Rackspace — are using OpenStack internally and also in new cloud offerings. There is also vitality in the number of startups and smaller players bringing OpenStack to the market. These include Cloudscaling,eNovance, Mirantis, Morphlabs, Nebula and Piston Cloud Computing.
Large vendors have make acquisitions of key OpenStack players, such as Red Hat's acquisition of scale-out storage specialist Gluster for US$136 million in October 2011; VMware's acquisition of open source networking player Nicira for $1.26 billion in July 2012; and Oracle's acquisition of cloud management vendor Nimbula in March 2013.
No doubt as the OpenStack technology and market matures, it will spawn additional acquirers and targets along the way.
The fact that there were already open source cloud computing options in the market when OpenStack was established shows how it helped contribute to a discussion of open source software, open standards and open clouds.
OpenStack and other open source cloud options — such as CloudStack, Eucalyptus, Joyent and OpenNebula — likely will continue to coexist in the market and benefit from the increased credibility they all bring to open source cloud computing. Just as different Linux distributions and different open source hypervisors have helped drive one another in the industry, we are likely to see open clouds do the samething.
Components Mature, Emerge
In addition to its foundation and growing support among vendors and implementors, OpenStack is gaining traction because the technology of the open source project is maturing and advancing.The main OpenStack components for compute (Nova), networking (Quantum) and storage (Swift) are becoming more credible for enterprises and service providers — not just bleeding-edge users.
Where thereare some of the biggest gaps in OpenStack — such as dashboard/UI, identity services, orchestration or metering — additional components and subprojects are emerging.
OpenStack continues to requirea good degree of technical aptitude to deploy, but the OpenStack community seems to be scatching theright itches for broader enterprise and service provider use.
Although the OpenStack technology may be lacking in certainfeatures and functionality, OpenStack users appreciate being part of a community that solves issues, as well as having more control of their own IT destiny.
OpenStack Drivers
OpenStack is being driven largely by the growing number of enterprise and service providerorganizations that want to put more of their operations and offerings in the cloud. Many companies are seeking the scalability and elasticity of public clouds, but they desire more control.
They want private clouds, and that is where OpenStack is gaining some traction. This is particularly true for continuous integration and continuous deployment, or devops, implementations that combine application development and IT operations for greater efficiency and speed.
There are two types of devops adoption: more proactive efforts that center on speed and iteration; and more reactive efforts that focus on providing IT resources to developers, productivity and businessunits so they do not go outside the organization for public cloud, free or low-cost options, also known as "shadow IT."
Other OpenStack drivers parallel open source software advantages: cost savings;flexibility; and avoiding vendor lock-in. It has been helpful for many OpenStack users to beable to access source code and customize it for integration with existing infrastructure andsystems. Some OpenStack implementors have found that their developers and engineersprefer open source tools and frameworks that give more flexibility.
OpenStack Hurdles
Despite the size and number of OpenStack supporters and vendors, open source cloud computing software still represents a technical challenge for many organizations. Baseline features andfunctionality such as metering and billing are just now taking shape in OpenStack. While these issues are rapidly being addressed, the software is not ready out of the box by any means.
Another hurdle for the project and its adoption among more enterprises and service providers is the fact that OpenStack talent is in short supply. This is one of the biggest challenges of deploying OpenStack. and while users may seek third-party help, their options are somewhat limited.
This facetof OpenStack is quickly changing with more training and certification efforts in the works, as well as a new OpenStack Operations Guide that was published last month.
Readers can access an extensive report on the OpenStack technology and market here.