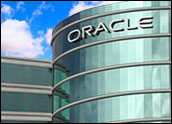 When Oracle bought Berkeley DB provider Sleepycat Software early this year, some feared the open source database maker's product — and the entire open source database market — might be at risk. Now, however, Oracle is winning praise for a hands-off approach that has resulted in its first update to the database, Berkeley DB v4.5, made available this week.
Oracle is touting improved performance, availability and ease-of-use for both commercial and open source software developers. Perhaps the greatest feature of the updated Berkeley DB, though, is that behind the Oracle brand, Sleepycat has kept its developers and community intact.
Still Sleepy
"Oracle's intent was to maintain business as usual," Oracle vice president of embedded systems product marketing Rex Wang told LinuxInsider, referring to Sleepycat's use of open source code, development and a dual-license business model. "The whole intent was to maintain that and not break stuff that was working well."
Wang, who previously worked for Sleepycat, pointed to a rounding out of Oracle's embedded database offerings as the reason the company wanted to own Berkeley DB.
Some had speculated that Oracle planned to disrupt a burgeoning open source database market or bury the Berkeley DB project — popular for embedded database use by developers seeking exceptional speed and reliability. In the end, though, Oracle left the Sleepycat developers to their work after keeping 100 percent of the smaller company's staff employed after the acquisition.
The new features included in Berkeley DB 4.5 were on the product roadmap before Oracle's acquisition, according to Wang. Those features include non-stop upgrades for always-on, replicated environments, which allow patches or upgrades to be installed without taking the system down; and multi-version concurrency control, which uses snapshots for continued database reading and writing functionality in systems running different database versions at the same time.
The other big new feature of Oracle's Berkeley DB 4.5 is a replication framework focused on ease of use for developers, Wang said. He described the framework as a pre-built, out-of-the-box framework to make system replication faster and easier.
Playing Both Markets
Oracle's Berkeley DB 4.5 release puts to rest criticism that the giant was trying to disrupt MySQL and the rest of the open source database market with the acquisition, Forrester Senior Analyst Noel Yuhanna told LinuxInsider.
"We believe that Oracle wants to play in both closed source and open source markets because they know that open source is something they have to face over the long term whether they like it or not," Yuhanna said.
"We find that Oracle is definitely putting sufficient resources and attention into the Sleepycat products," he added.
Multiple Opportunities
He expects the next big update to the database, Berkeley DB v5, to be even more significant. This version will focused on integration with other Oracle products, in line with the company's overall improvement track.
Oracle has done well in the transactional application market, however, it lacked appeal in embedded and mobile applications before it acquired Sleepycat, Yuhanna said. Oracle stands to gain from a growing market around the services and support that go with embedded and mobile databases used in Web services, Java-based and other applications.
"We believe that over the next five years, the number of customers that will be using embedded and mobile databases will double," Yuhanna said.