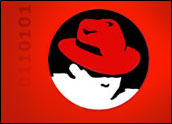 Red Hat today announced the appointment of Karen Tegan-Padir as Vice President of Desktop Infrastructure Technologies. Tegan-Padir was previously an executive with Sun Microsystems where she most recently held the position of Vice President of Engineering for J2EE platforms and Application Server products.
At Red Hat Tegan-Padir will be responsible for desktop infrastructure technology strategy that will include the Netscape assets recently acquired.
Part of Sun's J2EE Team
"Karen's enterprise experience in middleware and infrastructure will be instrumental in our continued build-out of the Open-Source Architecture," said Paul Cormier, Executive Vice President of Engineering at Red Hat. "Red Hat's pleased to have Karen join our organization."
As one of the founding members of the J2EE organization at Sun, Tegan-Padir managed the creation of specifications, compatibility test suites, blueprints and guided implementations of Java in the enterprise. Under her leadership, J2EE captured over 96 percent market share in the application server market, which represents the fastest Java technology adoption in its history.
Extensive Experience
Most recently Tegan-Padir was responsible for the Java 2 Platform, Enterprise Edition (J2EE), Java System Application Server (JSAS) Products, Java System Message Queue, Integration Server and Database technologies.
"The speed in innovation enabled by the open-source model is unprecedented in technology development," said Tegan-Padir. "This is really exciting work. I look forward to joining the Red Hat Engineering team and working with the talented people that make up the open source community."
Prior to Sun, Tegan-Padir was with Stratus Computer in Marlboro, Massachusetts. She will be based in Red Hat's Engineering Competency Center in Westford, Massachusetts.