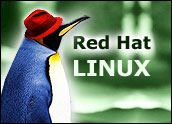 In a move to extend its open-source portfolio, Red Hat announced plans to release the Red Hat Directory Server yesterday. The announcement came alongside the launch of its Red Hat Certificate Management System at the first annual Red Hat Summit in New Orleans and officially moves the company into the identity management market.
Red Hat Directory Server is based on technology assets acquired by Red Hat from the Netscape Security Solutions division of America Online in September 2004. Once proprietary, the code is now available as open source, licensed under the GPL. The software will be available this summer.
A Natural Evolution
"Red Hat has developed standards-based solutions with security, scalability and manageability in mind from the very beginning, from enhancements in storage management and clustering to releasing the first operating system platform with a fully operational Security Enhanced Linux capability," said Paul Cormier, executive vice president of engineering at Red Hat.
Red Hat Directory Server is available using the same annual subscription model as Red Hat Enterprise Linux, which includes maintenance, unlimited support incidents and upgrades. Each release will be supported for five years from initial product availability and includes access to updates and upgrades for active subscribers through Red Hat Network.
Yankee Group analyst Dana Gardner told LinuxInsider that directory server software is a natural evolution for Red Hat. The Lightweight Directory Access Protocol (LDAP) product launch moves up the stack. "Red Hat has chosen to first go to market with this LDAP directory," Gardner said. "Directories are very strategic products for enterprises and many times it leads to a long-term relationship with a vendor."
Seeing Red
Red Hat's Directory Server puts it in direct competition with Sun Microsystems and its Java System Directory Server. It also positions Red Hat against Microsoft and Novell on a new level.
"I'd characterize it as a fairly bold move by Red Hat against some large intrinsic players," Gardner said. "But it does make sense for them to go in this direction in order to grow in the value to the enterprise."
In the coming months Red Hat expects to open source additional technologies that were acquired from AOL/Netscape. In the meantime, analysts said Red Hat's challenges in the LDAP space go beyond price to performance and security.
"People buy directory servers based on security, integrity and the ability to migrate from whatever directories they happen to be in," Gardner said. "Directory servers are mission critical. Red Hat needs to demonstrate an ironclad product, a long-term commitment to staying in the game, and continued support and development of the product."