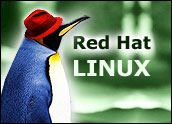 The U.S. Federal Aviation Administration (FAA) has cut its datacenter operating and upgrading costs to the tune of US$15 million by migrating to Red Hat Enterprise Linux, the open source software provider has announced.
The FAA executed a major systems migration to Red Hat Enterprise Linux in one-third of the original scheduled time and for less than half of the original project cost, said Red Hat.
No Room for Downtime
The FAA accommodates more than two million passengers on domestic airlines every day, Red Hat pointed out.
With roughly 8,000 airplanes in the air at any given time, the agency depends heavily on the highly complex Traffic Flow Management (TFM) infrastructure and its real-time Enhanced Traffic Management System (ETMS), the company said.
"There is no room for error or downtime in our systems," said Joshua Gustin, TFM-Modernization program manager, FAA. "When we first considered refreshing our entire system, we were looking at $25 million in costs and 18 months to full deployment," he noted.
"By switching to Red Hat Enterprise Linux, we were able to spend less than $10 million and accomplish a major system modernization in one-third that time. Red Hat Enterprise Linux fixed our problems of reliability and scalability," Gustin said, "and gives us the support we need to reduce our risk."
Other Agencies Migrating
The FAA deployed Red Hat Enterprise Linux first in its remote computing locations and later moved the system to its central processing facility. By migrating from a Unix platform to Red Hat Enterprise Linux on its workstations and servers, as well as at the hub site, the FAA was able to reduce costs while creating a scalable architecture suitable for its high-demand environment, Red Hat said.
The FAA also used Red Hat on-site training during the modernization project to transition engineers to the new system.
"For training, we decided more was better, particularly with the developers," Gustin commented.
"There are scores of agencies across the entire federal government, as well as state and local governments in all 50 states that are moving Unix-like capabilities to Linux on commodity hardware," said Paul Smith, vice president of government sales operations, Red Hat.
"The fact that Red Hat delivers a platform for better total cost of ownership, throughput and credentials for strong security makes it the obvious choice when agencies look at either a technical refresh or infrastructure modernization," he maintained.