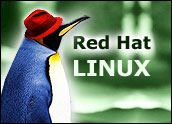 Red Hat sees virtualization, stateless Linux, and developer enablement as the key drivers to reduce costs by increasing organizational efficiency and agility. So stated the Linux provider in its just-released technology plans for 2006 through 2007.
"Technologies are now emerging that will make the deployment of open-source software incredibly strategic for customers in the coming years. Virtualization and stateless Linux will be the levers for accomplishing amazing operational efficiency and agility," Brian Stevens, chief technology officer at Red Hat. "We will also focus resources on providing a state-of-the-art development environment to support open-source and partner development efforts."
The Next Enterprise Linux
The next major release of Red Hat Enterprise Linux is expected to hit the market in late 2006, according to the company, and will feature a fully integrated server virtualization capability.
Working with the Xen community and partners, Red Hat's said its development efforts in this space will optimize the core operating system platform for virtualized environments to ensure maximum system utilization and availability.
By integrating the technology with Red Hat's existing storage virtualization and system management capabilities — Red Hat Global File System and Red Hat Network — the company said customers will benefit from a complete solution that can be applied to real business problems to reduce costs and improve operational efficiency.
Red Hat said its pricing model for server virtualization technology will give customers the freedom to run an unlimited number of virtualized instances for a flat subscription price.
Jumping on the Virtualization Bandwagon
Tony Iams, vice president of System Software Research at Ideas International, told LinuxInsider that Red Hat's momentum is on the server, and virtualization is a hot topic in that segment because it solves several critical problems IT customers experience today.
"In the short term virtualization allows better utilization of your hardware resources and provides powerful tools for consolidation, testing and development," Iams said. "Going forward, virtualization is perceived as a critical tool for managing the complexity of systems as more servers are added."
Iams said with today's plan announcement, Red Hat is declaring to the market that it will not be left out of the virtualization movement that vendors like VMWare, Microsoft, and IBM have long been discussing.
Stateless Linux
Then there's Red Hat's vision for stateless Linux, which addresses laptop and desktop deployments. Stateless Linux would move a individual machine's data to the network, but make it available on any local machine a user chooses. Red Hat said this allows the mobility and flexibility of a standard desktop but with the administration costs of a thin client.
"With stateless Linux the idea is to allow people to continue using their desktop the way they are comfortable with, more or less like a traditional client, but to implement certain procedures for keeping the actual state and configuration of the operating system on the network," Iams said. "That drives down the cost of ownership because desktops can be managed with better economies of scale."
Developer Enablement
Red Hat also said it will work with partners, the community and customers to help increase the quality and time-to-market of software development projects, through the leverage of open source tools and processes.
Red Hat's specific plans for enabling developers will include continued investment in open-source tools such as Eclipse, SystemTAP, Frysk and others, as well as an expansion of developer-focused content, services and training targeted at commercial application developers.
"Some of our largest customers are beginning to realize that a combination of open source development tools and distributed development processes, mirroring how the open source community operates, are yielding significant increases in software quality even while decreasing time-to-market," said Paul Cormier, executive vice president of Engineering at Red Hat. "Our experience with distributed software development ideally positions us tohelp customers win in this new environment."