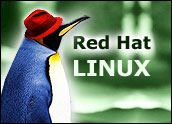 Imagine a world where you could run bothLinux andApple operating systems on the same high-performance Mac laptop. That day may be coming sooner than Mac fans think. Red Hat has confirmed it is pursuing the development of a Linux distribution for the new Intel-based Macs.
Red Hat is no stranger toMacintosh — Fedora and other Linux distributions support the PowerPC architecture once used by Apple — but there are challenges to bringing Linux to the MacBook Pro. It appears the opportunities outweigh the challenges, though, with potential repercussions for Microsoft if the market clamors for Red Hat Linux-enabled MacBook Pros.
New Niches
"This could be a new opportunity for Linux to find additional niches above and beyond the home and SoHo [Small Office, Home Office] markets where Macintosh has historically been strong," Interarbor Solutions Principal Analyst Dana Gardner told LinuxInsider. "The question is whether Apple sees this as a threat or an opportunity."
Apple did not return calls seeking comment.
A Developer's Dream
A Red Hat Linux-enabled Mac would be a dream come true for Apple-friendly developers and businesses. Given the ease of OS X management, Gardner said, it is likely that we will see not only a Red Hat Linux Mac desktop, but also partitioning — thanks to the Intel dual-core processor.
The ability to partition would let users run both Mac OS X and Linux on the desktop, and open up a wider world of applications. Running Mac OS X, Linux, and the Rosetta emulation software that comes with MacBook Pros, a user would essentially have access to all Mac Classic applications, all Mac OS X applications and all Linux applications, including developer tools.
"This is a very broad set of applications all running on a single device — something that you can't do, at least with any ease, on a Windows PC," Gardner said. "That might increasingly involve more Windows applications because of Mono and other open-source projects that are working to bring Windows applications onto Linux."
Conquering Obstacles
One has to wonder what Microsoft's response would be if a Red Hat Linux-based Mac were to do well on the market. Could Microsoft adopt a policy that would be more inclusive of Linux applications?
Anything is possible, but for now, Red Hat still has some significant challenges to overcome.
Specifically, the Extensible Firmware Interface (EFI), a relatively new BIOS replacement that Intel designed, is not yet commonly used or widely supported.
Linux EFI does exist in a special form called elilo. However, the elilo code, dubbed LILO bootloader, would have to be ported to Intel's x86 architecture before Red Hat could integrate it into Linux distributions that would run on Apple's new hardware.
Therein lies the problem. Bootloaders are not easily ported, because they are typically written with plenty of assembly. Red Hat has not announced whether it would rely on elilo, which is not particularly stable, or move ahead with some other methodology.
Red Hat could not immediately be reached for comment.