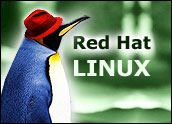 Red Hat is reaching beyond Linux geeks and system administrators with its latest effort to provide open source tools and community networks not around enterprise computing, but centered on digital media including music and television.
Dubbed "Mugshot," the new Red Hat initiative consists of a Web site with MySpace-styled social networking services: Link Swarm, an Internet-link sharing community; Music Radar for trading, talking about and finding music; and TV Party, a work in progress that centers on TV show takes and blogs.
The company, holding its Summit 2006 event in Nashville, Tenn. this week, is trying to get a wider swath of computer users to learn about and use not only open source software, but open source ethos as well, Mugshot Product Manager Donald Fischer told LinuxInsider.
"We're introducing people to the idea that open source is more than source code," Fischer said. "It's introducing people to open source philosophy."
More Than Software
While Red Hat is synonymous with Linux support and servers — the computers deployed in mass numbers by Fortune 500 companies, and in smaller configurations for smaller organizations — the company has not diverged from the corporate datacenter, until now.
Making an announcement that sounded more like something from Google or Microsoft, Red Hat said Mugshot — which supports Linux, Windows and Mac systems — was an experiment aimed at a "live social experience around entertainment."
The project fits into Red Hat's theme of a broadened outlook, which was outlined by Chief Executive Officer Matthew Szulik at this week's Summit, Fischer explained.
"It's about more than just software and enterprise software," Fischer said. "It's definitely in line with the idea of trying ideas around technology in collaboration."
Total Audience of Users
At the same time Red Hat is hoping to introduce more regular computer users to the ideas, use and freedom of open source software — which unlike proprietary software is available in source code to anyone — the company also hopes Mugshot will expose open source developers to the broader pool of users and digital media lifestyle, Fischer indicated.
"We're trying to talk to the open source community to get them more engaged," he said, conceding that Linux and other open source software needs support in digital media to compete with other large technology players, such as Apple and Microsoft.
"We're focusing more on the total user experience for the total audience of users," he said. "It is a little bit of a prod to the open source community."
Mugshot is available at first on an invitation-only basis until the sites and services, to be developed in open source fashion, are built up, Red Hat said.
End-to-Entertainment
While its experience and business lie in the open source software code of the Linux operating system, Red Hat is now trying to apply the open source approach to digital media with Mugshot, according to Fischer.
Indicating that Mugshot will be a destination for both commercial content and more grassroots, non-commercial content, Fischer also said Red Hat's corporate customers were very interested in the effort.
"One of the things we've been hitting over and over again is a focus on delivering great end-to-end technology experiences, as opposed to individual components," he said. "It's a different way of thinking."
Linux in Context
Red Hat is indeed taking the open source philosophy to a broader audience, and for a broader purpose with Mugshot, Basex CEO and Chief Analyst Jonathan Spira told LinuxInsider.
"Instead of the open source development that Red Hat has espoused, this is extending it to Web content," he said.
Spira said the plan looks like Red Hat's way of showing off the open source software tools it has developed and what can be done with them.
Mugshot is also a good way to expose more computer users to Linux and open source, especially when Windows XP and Mac OS X operating systems are much more prevalent in their minds.
"It's an excellent way to get people to put Linux in context here," he said. "Whether it works or not is a different story, but it's a good start."