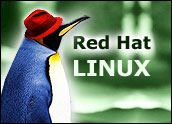 Linux leader Red Hat has unveiled an aggressive effort to expand its reach in the telecommunications industry, leveraging its acquired JBoss middleware and open source technology in the space and joining a European community project aimed at fostering an open service telecom infrastructure.
Red Hat said its participation in the European Community Open Platform for User-Centric Service Creation and Execution (OPUCE) project would be the basis of "an open source ecosystem" to push open source community solutions for mission-critical environments for telecom providers.
New Market Opportunity
The telecom market is a new and emerging one for open source providers, Red Hat Marketing Director for the Telecom Space Tom Wunderlich said, adding Linux and open source can be key for bundled services including phone, Internet and television, otherwise known as "triple play."
"Many of the capabilities and features associated with triple-play service creation, delivery and management are still unknown," Wunderlich told LinuxInsider. "Open source development enables quicker time-to-market and promises a more rapid pace of innovation for the evolution of next-generation service delivery and the features associated with it."
Such forces, combined with the economies associated with open source software, will make open source central to next-generation telecom buildout, he said.
"Pricing for next-generation service delivery capabilities is extremely high," Wunderlich said. "This market is ripe for commoditization."
Growing the Ecosystem
However, while telecom firms may stand to gain from cost savings and customization capabilities of Linux and open source, these types of companies are typically slow to adopt any new technology, Gartner Senior Analyst David Willis told LinuxInsider.
"They don't move quickly," he said. "They like to have a very tight relationship with vendors."
Nevertheless, the combination of Red Hat's Linux and its recently acquired JBoss Enterprise Middleware Suite (JEMS) has already become a popular choice for telecom operators around the world, according to Red Hat.
The software has simplified development of enterprise Java applications and boosted time-to-market, flexibility and cost-effectiveness for telcos.
Through its own push and its involvement with OPUCE, Red Hat plans to leverage and grow the ecosystem of telecom and software partners in order to help create feature road-maps and promote further commercialization of open source technologies.
Regardless of how cutting-edge or feature-rich an open source project is, it needs a corporate entity to make it consumable by mission-critical enterprises and telcos, Wunderlich noted.
"Red Hat is the only company with the infrastructure, experience and track record to embrace open source technology projects and reshape them for commercial adoption," he said.
Looking to Linux
There are several reasons telecom companies are attracted to Linux, according to Gartner's Willis, who cited the traditional migration from RISC Unix technology to Linux as a driver.
Telecoms are interested in embedded Linux because it is typically provided in set-top boxes by suppliers, he said. The other reason Linux looks good to telecoms is because it is simply good software.
"Increasingly, telecom is about who's got the best software," he said. "They like the reliability and configurability Linux has."
The system offers a number of benefits in the telecom setting, he said, including cost savings, customization ability and differentiation.