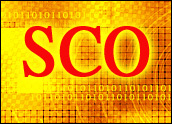 The SCO Group on Wednesday officially began shipping its OpenServer 6, the fruit of a multi-year, multi-million dollar development effort that the company is calling a "significant upgrade" to its flagship Unix operating system.
SCO said OpenServer 6 was designed to provide customers with increased productivity, greater security and more agility through open-source technologies as well as protection of customers' investments by providing backward compatibility with existing applications.
"The shipment of SCO OpenServer 6 is the culmination of extensive customer feedback, testing by hundreds of product beta testers, certification testing with dozens of SCO software and hardware partners, and significant preparation by SCO engineering, support, marketing and sales teams," said Darl McBride, SCO president and CEO.
Battling for Unix
IDC analyst Dan Kusnetzky told LinuxInsider that Unix is under attack from Windows and Linux, and as a result, Unix vendors are facing flat or declining revenues.
"This challenge from Windows and to a lesser extent Linux is especially strong in the Intel-compatible space," Kusnetzky said. "Organizations that deployed applications on Unix are in many cases deploying applications on Windows."
Kusnetzky said many VARs have tried to fight this with lower-cost Linux solutions. That, in turn, puts a great deal of pressure on The SCO Group to come up with ways to keep its install base on Intel-Unix rather than moving to Intel-Windows or Intel-Linux.
Unix System V Release 5
SCO responded by integrating SVR5 into SCO OpenServer 6. The company's latest release provides customers with a significant increase in performance and a greater choice of applications that run on both UnixWare 7 and SCO OpenServer. According to SCO, software vendors benefit by developing and certifying applications once that run on both Unix operating systems, saving significant time and development resources without having to recompile applications.
OpenServer 6 supports file sizes up to 1 TB, for both disk-based and network files and supports up to 32 processors. General applications running on SCO OpenServer 6 can utilize up to 16 GB of general purpose memory, while additional memory can be dedicated for special applications, allowing databases to access up to 64 GB of memory.
Responding to Feedback
Analysts said SCO obviously talked to its partners and mid-market customers and determined what they required to not only stay on their Intel-Unix platforms but also to possibly increase the use of those platforms.
"It is clear that SCO has improved the scalability and performance. It has brought access to functions that people have been requesting, such as open-source technologies like Samba, Apache, Perl and others," Kusnetzky said. "SCO has also moved the whole stack of software onto a more modern kernel — the UnixWare kernel. That should improve scalability, performance, reliability and do a number of other good things."
Challenges Remain
SCO's OpenServer 6 includes security enhancements, such as SSH for remotely logging onto systems using encryption, IP firewall filter for regulating IP traffic and IPsec for virtual private networking. Encrypted file and file system capabilities are also included.
Analysts said although SCO has responded to its customer demands, the competitive pressure it faces is significant, especially from Microsoft with its ability to do much more in terms of marketing VAR programs. Microsoft has also built a strong web of partnerships and alliances with companies of all sizes. The SCO Group would be hard-pressed to duplicate that.
"The quality of the software looks good," Kusnetzky said. "The feature-function mix of the software looks competitive. Can SCO take this competitive software and move it into the market? [That] is another question."