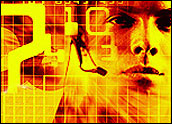 The IT industry phrase "a single throat to choke" stems from the idea that it's beneficial to have a single, trusted provider ofsoftware support than several sharing that all-important responsibility. However, recent research indicates only a minority of organizations are looking to open source stack providers to serve in that role.
Instead, clients are looking to their operating system or application vendors to provide that single point of contact when crisis hits, observes the 451 Group.
In addition, operating system and application providers are joining together to provide the whole package of software plus support, 451 Group Senior Analyst Raven Zachary told LinuxInsider. This is evidenced by Red Hat's acquisition of JBoss, as well as Sun Microsystems' inclusion of PostgreSQL technology and development in its operating system.
"What people really want underneath it all is support," he said.
Changing the Stack
Despite the emergence of numerous open source stack players in recent years — including OpenLogic, SourceLabs and SpikeSource — Linux operating system vendors such as Red Hat,Novell and Sun are doing the majority of the bundling when it comes to open source software components and applications, 451 Group's research indicated.
The trend among application vendors to bundle required third-party components with their offerings limits the market for pure-play open source stack providers, 451 Group concluded. This development is forcing stack providers to adapt.
Altering Strategies
For some stack providers, those changes include targeting different markets. OpenLogic, for instance, has moved from a focus on developers with its BlueGlue technology to a focus on enterprise sales, a strategy tried and abandoned by SpikeSource, according to Zachary. SpikeSource has now moved to the small and medium business (SMB) market, which the company believes will be more lucrative, he said.
Another example of change is in SourceLabs' transition from providing a LAMP (Linux, Apache, MySQL, PHP) stack with variables to the so-called Apache SASH (Struts, Axis, the Spring Framework and Hibernate) stack of software applications.
Along with the burgeoning interest in tapping operating system and application providers for support, Zachary expects to see more business models and acquisitions around service providers such as Accenture and Covalent.
Ushering Open Source
Regardless of how successful they are in making service contract sales, Zachary noted, open source stack providers are driving more adoption of open source software in the enterprise.
Even without strong sales, the companies are informing potential business customers about the advantages of open source, which is increasingly being offered with the kind of support organizations are accustomed to with other types of systems and software.
"Even if the company doesn't sign up, they've educated the customer there are professional support options out there," Zachary said.
With higher comfort levels with open source software come higher-level capabilities, he added.
On the other hand, if a company has a champion of open source software on staff who is willing to lead an effort, there may be less of a need for a stack provider for that organization. Companies without that champion, or with higher-level governance, may find that stack providers provide a good entry point to open source software.
Considering Complexity
Some dispute the 451 Group's conclusions. A single source of support may be beneficial for a software operating system or platform, or for a particular application. However, for real-world IT environments, which tend to be heterogeneous, the question of support is much more complex, Interarbor Solutions Principal Analyst Dana Gardner told LinuxInsider.
Open source stack software and support providers are needed, and that need will grow as organizations use more open source software in different parts of their IT infrastructure, he argued. "As open source creeps into more and more aspects of the data center, the need to look at it holistically becomes more critical."
A Dynamic Market
The 451 Group findings reflect a marketplace for open source software stacks that is "evolving and quite dynamic," SpikeSource Vice President of Marketing and Product Management Joaquin Ruiz agreed.
Channel partners are key to distribution of open source software to more enterprises, and those channel partners are focused on margins — not managing multiple relationships with different open source software providers, he told LinuxInsider.
SpikeSource's model is aimed at responding to the way solution providers and customers prefer to both buy and manage open source software and support, Ruiz explained.