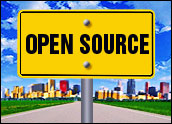 On Saturday, August 28, it is possible a new holiday will be born: Software Freedom Day. Organized by grassroots groups, the worldwide event is an effort to promote wider use of Free and Open Source Software (FOSS).
One of the largest regions to see events associated with this day will be Asia, which will have software giveaways in Bangladesh, India, Malaysia and Vietnam, among other countries. Although organized by smaller groups, it will be publicized by some heavy hitters: The International Open Source Network (IOSN), the United Nations Development Program and the Asia-Pacific Development Information Program.
According to the Software Freedom Day organizer site, 33 countries are involved in event planning and execution.
Global Effort
Since the event was organized by using region-specific teams, each country or area was given the responsibility of arranging the event however they liked, and holding it where they wanted. For example, in Winnipeg, Manitoba, the event will be part of a freeform, multivenue festival called OpenCity FreedomFest that promotes open-source software alongside independent politics.
In New York City, events are being organized by the group NY Linux Scene, which plans to rent space in Brooklyn churches and put on presentations on OpenOffice, K3p and Evolution.
Similar education and celebration events will appear in many other countries, including South Africa, the UK, Nigeria, Israel, Egypt and Colombia.
The Freedom Software Day site notes in its FAQ that in the past there have been unsuccessful efforts to organize such an event. However, the group feels that the time is right. The site states, "[W]e believe that we are now about to do it in a more comprehensive way and we home therefore to have a greater impact."
Spirit of Giving
Although events will differ according to locale, most will feature user education efforts and giveaways. In Asia, CDs with selected open-source software will be available, with programs like OpenOffice, the Mozilla browser, mySQL database and the Apache Web server.
Most global locations will have stations in public places with information fliers and CDs with selected FOSS, including TheOpenCD and a Live Linux CD.
OpenOffice.org community manager Louis Suarez-Potts told LinuxInsider that it's too early to tell how well the events will be received, but that his group is optimistic.
"The people [organizing it] are making no claim but the simple one," he said. "That's to alert people of the use and importance of FOSS through means that anyone is capable of."
He added that OpenOffice.org supports Software Freedom Day, and expects it to be a fine start to continued user education and adoption of open source.
"It's crucial that the rest of the world be aware of FOSS and what it offers," he said.
Asia Major
Sunil Abraham, IOSN spokesperson in its Malaysia office, told LinuxInsider that the group is assisting in promoting the events because it feels that FOSS is in line with the organization's development goals, because it increases access, ownership and control of information and communication technologies.
He emphasized that some news reports have suggested that the UN and the IOSN are organizers or sponsors of the event, but this is incorrect. "We don't want to take credit for other people's hard work," he said. "But we do think free software is important, which is why we're publicizing the event."
The group also believes that FOSS provides an intellectual property rights framework and methodology that can be applied in all areas of development theory and practice, not just software.
"We believe FOSS provides a model to protect and strengthen the public domain and creative commons," Abraham said. "A vibrant public domain is considered critical for innovation, enterprise, and vitality in the private and development sector."
To publicize the events, the IOSN has created a primer that covers the philosophy, history, disadvantages and benefits of FOSS.
Abraham added that the IOSN sees free software advocates as equivalent to other types of "freedom" advocates, such as those that push for free medicine, seed banks and intellectual freedom.