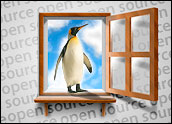 SpikeSource this week announced that it has sealed a deal with Japan's NEC to bundle its certified open source solutions with NEC servers.
This is the first time NEC has incorporated open source software into its products, SpikeSource noted. The Tokyo-based firm plans to deliver SpikeSource infrastructure and other open source software on its NEC Express5800 servers.
SpikeSource also said it plans to expand in Europe by partnering with open source players Open-Xchange in Germany and both Alfresco and Interactive Ideas in the UK, in addition to four other strategic partnerships it has in the works on the continent.
Going Global
The moves highlight an aggressive advance by SpikeSource into small and medium businesses (SMBs) and into the Asian and European markets.
The Redwood City, Calif., firm — which certifies, assembles, distributes and supports open source software applications and stacks programs with its SpikeIgnite platform — is spreading out with the help of US$24 million it received this year from investors, which include Kleiner Perkins Caufield and Byers, Fidelity, Intel and NEC.
With each of its partnerships, SpikeSource aims to be a middleman between open source software developers and distributors and users of their solutions, who seek certification and support.
The company has squarely re-focused on small and medium-sized businesses over the past year, however, deals such as the NEC partnership are also helping SpikeSource and open source software in general reach larger enterprises, SpikeSource Executive Vice President of Operations David Cassady told LinuxInsider.
SpikeSource has two strategies for its business: to get resellers and channel partners to carry its solutions and open source software into the market; and to get large technology players such as NEC to bundle its infrastructure stacks with their hardware, Cassady said.
While SMBs represent the market with easiest access, larger players looking to benefit from open source solutions are also an opportunity, he noted.
"Companies like NEC and other technology partners are taking us into their channels," Cassady said.
Big SMB Opportunity
SpikeSource's expansion announcements are likely a harbinger of things to come, particularly in new markets such as Brazil, Russia, India and China (BRIC), Interarbor Solutions Principal Analyst Dana Gardner told LinuxInsider.
SMBs are an opportunity for SpikeSource, as well as other players in the space including OpenLogic and SourceLabs, because new companies are looking aggressively to open source solutions, but they may lack the in-house IT staff or expertise to go without third-party configuration and support, he noted.
That's where SpikeSource's value-added approach makes sense.
The firm is solid in terms of its geographic reach and in terms of its target market, since SMBs tend to be more willing to embrace and adopt open source solutions, Gardner concluded.