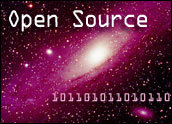 The market for open source and Linux development is deeply fragmented with no clear leader, according to a recent survey from Evans Data.
When more than 400open source developers were asked to name the company that provides the best open source software offerings, Red Hat, Novell, IBM, Sun Microsystems and several others were named, but no company was mentioned by more than 12 percent of the developers.
Red Hat, mentioned by 11.7 percent, and Novell, 10.5 percent, were the two most commonly named, followed by IBM and Sun.
Growth Profile
"This is the classic early growth profile for innovative new market segments," said John Andrews, president and COO of Evans Data.
"While there is no distinct leader at this time, the four companies mentioned most — Red Hat, Novell, IBM, and Sun — have devoted tremendous resources to the open source community and are poised for huge gains in this sector."
More than 70 percent of developers surveyed said that application development tools were among the open source software implementations most likely to be considered for adoption by their companies during the next two years. Browsers were named by 69.3 percent of survey participants, databases by 65.4 percent and operating systems by 63.8 percent.
Cost, Access
In other findings:
Cost is not the main driver for open source software adoption. The philosophy of open source was the most important motivator for 25.5 percent of the developers, followed by access to source code for 22.4 percent.
Use of a Web UI is the main strategy for cross-platform development among open source software developers.
Applications for back-end systems and infrastructure are the main type of open source software being developed by 22.5 percent of open source developers, followed by Web applications at 20.9 percent, and desktop applications, at 11.7 percent.