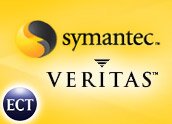 Symantec has agreed to deliver high availability, storage management, and backup products for IBM's Linux on Power platform by 2006, a move designed to help clients consolidate Linux applications on the System p platform. The deal extends an existing engineering relationship the two companies initially forged in April 2000.
This announcement reflects Symantec's commitment to support all major Unix, Linux and Windows platforms in the data center, the company said, which will enable customers to standardize on a consistent software infrastructure across heterogeneous environments.
Simplifying the Environment
"Enterprise customers are looking for solutions that help them to reduce the cost and complexity of their data center environments," said Richard Villars, vice president of storage systems at IDC.
"Standard storage management solutions like those from Symantec provide the assurance that the addition of Linux will simplify the environment, not make it more complex," he added.
Under the agreement, IBM will resell Symantec's Veritas Cluster Server and the Veritas Storage Foundation family of products with IBM System p servers for AIX and Linux on POWER in the U.S. Federal and Japan markets.
Storage-Independent Disaster Recovery
The addition of Symantec's high availability and storage management software — including Veritas Cluster Server, Veritas Storage Foundation, Veritas Storage Foundation for Oracle RAC, and Veritas Volume Replicator — to the IBM resell portfolio of System p software bolsters IBM's ability to offer integrated solutions in the key U.S. Federal and Japan market segments, Symantec pointed out.
As part of the deal, Symantec will port these products and Veritas NetBackup Enterprise backup and recovery technology to the Linux on Power platform.
Symantec's Data Center Foundation products are available across all major Unix, Linux and Windows platforms. Veritas Cluster Server aims to reduce application downtime and protect a variety of server and application environments, ranging from a single database instance to globally dispersed clusters.
Veritas Storage Foundation provides data center-wide visibility into the storage environment, with power to control and manage that environment.
Veritas Volume Replicator provides storage-independent disaster recovery by replicating data over any IP network, in an effort to maximize data protection and application availability.
Benefits to US Federal Sector
These products, available on IBM's Power platform, are well-positioned to help the U.S. federal government improve the integrity, performance and assured recovery of critical IT assets benefiting citizen service, law enforcement and national security, Symantec noted.
Federal continuity of operations (COOP) capabilities are urgently required to mitigate the risk of disruptions stemming from terrorist attacks, severe weather events and building-level contingencies such as the removal of hazardous substances, according to a May 2006 U.S. Government Accountability Office (GAO) report.
By improving the management of complex storage tasks and streamlining administration of IT resources, Veritas Storage Foundation helps address control and operational efficiency objectives, Symantec said.
Simultaneously, Veritas Volume Replicator and Cluster Server help critical IT systems remain at peak performance during disasters and other crises, fulfilling key recommendations issued by the Federal Emergency Management Agency (FEMA).