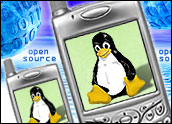 A group of high-tech firms, led by ARM, Freescale Semiconductor, IBM, Samsung, ST-Ericsson and Texas Instruments, have formed a nonprofit organization to promote the use of Linux software on smartphones, tablets and other mobile devices.
To that end, the organization, called "Linaro," will develop tools, applications, kernel, graphics and boot codes to help the various Linux-based distributions — Android, LiMo, MeeGo, Ubuntu and webOS — work as effectively as possible with the high-performance, low-power processors these devices require.
The first release is planned for November 2010. It will provide performance optimizations for SoC (System-on-Chip) semiconductors based on the ARM Cortex-A processor family.
Common Interest
What the founding companies share is an interest in having mobile Linux deployed in as many different types of devices and applications as possible, Chris Hazelton, research director of mobile and wireless at the 451 Group, told LinuxInsider.
"Mobile computing is changing," he said. "Smartphones are a major market but also — looking a couple years down the road — these companies see tablet computing becoming a significant player."
The companies behind Linaro are not the only ones that recognize this, said Hazelton, noting that Intel is positioning its product development to target mobile products.
"ARM wants to see a community of devices, operating systems and applications come to market that support its chips," Hazelton said.
"We saw an absolute explosion of a demand for smart connected devices that go beyond the smartphone — from tablets to TVs," Kerry McGuire, director of strategic marketing for ARM, told LinuxInsider. "And because these devices are varied in form factor and market focus, Linux, in a number of distributions, is best suited to address their diverse requirements."
ARM's role is to develop and optimize chips that will help these products go to market faster, said McGuire.
From the Enterprise to the Consumer
Linaro's formation is also a nod to the rapidly growing inroads Linux is making in the consumer realm. Linux has embedded itself in the enterprise over the past decade and continues to post growth. To cite just one example, IDC recently reported that Linux server revenues grew 20.4 percent to US$1.7 billion in the first quarter of 2010, compared with the first quarter of 2009. Linux servers now represent 16.2 percent of all server revenue, up 2.1 points over Q1 2009.
The hyper demand for smartphones is what is now driving Linux into the consumer space. Linux-enabled smartphones, led by Google's Android, will comprise 33 percent of the worldwide smartphone market by 2015, predicted ABI Research.
Other mobile Linux operating systems to watch, according to ABI, are Bada and MeeGo. The Bada platform is kernel-configurable, which means it can run either on the Linux kernel or on a real-time operating system (RTOS) kernel — thus making Bada applicable to a wider range of devices than smartphones.
Linux in the mobile market today, ABI concluded, is nearly as disruptive as Linux was in server markets a decade ago.
Linux is already finding its way into other devices, as McGuire noted.
For example, Meyer Sound, a leading developer and manufacturer of professional sound reinforcement equipment, recently joined the Linux Foundation. The company currently uses embedded Linux in the development of its D-Mitri digital audio platform and Galileo loudspeaker management system.
Collaborative Approach
To develop its tools and optimizations, Linaro is bringing together open source engineering resources from its membership to contribute to the projects. It also will work with the Linux Foundation and the LiMo Foundation, it said.
"We are supportive of any investment that contributes to the mainline kernel and the many upstream open source projects that make up Linux based operating systems today," said Jim Zemlin, executive director of the Linux Foundation.