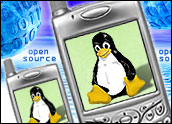 Amid continued traction for Android, there have been a number of other developments for mobile operating systems based on Linux. Given my support for and belief in Linux and open source software, you might expect me to be bullish on the prospects for all of this mobile and device Linux. However, based on what I've seen in the past in terms of mergers, reshuffles and strategic restarts, I believe the introduction of the Tizen Linux-based OS is reminiscent of a time when mobile Linux wasn't really moving ahead.
Almost three years ago, I wrote in 451 Group's report, "Mobility Matters," that in spite of previous false starts and maneuvers — similar to the ones we're seeing right now — mobile Linux and open source software were finally poised to break out of niche use. I saw potential in the LiMO Founation, Palm's webOS, and particularly Android.
More recently came the introduction of Tizen. Though the Tizen project is backed by the Linux Foundation, the LiMO Foundation, and industry leaders including Intel and Samsung, it is a jolt to mobile Linux and open source developers since it effectively ends the MeeGo OS and project.
The Ghost of Mobile Linux Past
There is plenty of developer resentment of the move, as well as consideration of a fork to continue MeeGo independantly. There is also some concern regarding the fate of the Qt open source programming framework that has been a significant part of MeeGo development.
The fact that MeeGo was itself a consolidation and continuation of other Linux-based mobile and device OS projects — Intel's Moblin and Nokia's Maemo — is yet another historical theme being repeated with Tizen.
These repetitions from the mobile Linux of the past include the reshuffling of ownership and leadership, merging of efforts, changing target devices and markets, and lack of the right backers — such as wireless carriers that have embraced Android.
Samsung has joined Intel in support of Tizen, though, and based on Samsung's experience and learning with Android, as well as Intel's takeaways from Moblin and MeeGo, Tizen may enjoy a different, more successful outcome.
Sill, recalling the old days when mobile and device Linux efforts typically started and then faded, there was HP's somewhat inexplicable departure from webOS, the Linux-based, mobile OS HP bought with Palm. The fate of webOS remains unclear, but despite my previous contention that webOS might represent the next Android in terms of growth and traction, it now appears the operating system is, at best, in a state of limbo — and at worst, similar to previous mobile Linux efforts that have languished in obscurity.
Still Room for Innovation
I wouldn't want to suggest that there is not opportunity for one of these existing mobile Linux efforts or a new one. In looking at what's happend with Apple's iOS and Google's Android, as a more open alternative, there is no question that there is still ample opportunity for an even more open option in mobile and converged devices.
There is also incredible potential for mobile Linux and open source software in automobiles and embedded in a variety of electronics, given efforts and events such as the recently announced Automotive Linux Summit. I'll be watching closely for signs of future horizons for mobile Linux and open source software, as well as these signals of a more challenging past repeating itself.