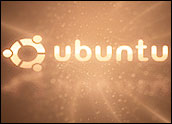 Canonical has released version 10.10 of the Ubuntu Linux operating system, code-named "Maverick Meerkat."
This will be supported for 18 months on desktops, notebooks, netbooks and servers. It's available in 37 languages.
With Ubuntu 10.10, Canonical has begun focusing on consumers and mobile devices, and it has expanded its cloud offerings.
The Ubuntu Software Center now lets users buy commercial apps in addition to downloading its traditional free apps, and Ubuntu 10.10 Netbook Edition comes with Unity, a new interface designed for mobile devices.
The paid Ubuntu One Mobile service, Canonical's proprietary personal cloud file-sharing and syncing service, now includes apps for Android and Apple's iOS mobile platform.
Ubuntu 10.10 Server Edition includes kernel upgrades, more configuration options, and the ability to try it out on Amazon's EC2 cloud service free for an hour.
Is Canonical stretching its wings by gunning for the mobile market, or is this a flailing effort by the company to monetize Ubuntu?
Maverick Meerkat for Consumers
Ubuntu 10.10 is available in three editions: For the desktop/notebook, for the netbook and for servers.
The desktop edition focuses on the personal cloud. Ubuntu One Basic, the lowest level of Canonical's cloud-based file-sharing and syncing service, now includes a beta client for Microsoft Windows. Ubuntu One Basic is free.
The Ubuntu One Mobile service, which costs about US$40 a year, now has apps for Android and the iPhone. This lets users stream their music collections from their personal Ubuntu cloud to mobile devices and sync contacts. However, users may need additional storage capacity, which they can buy in 20 GB blocks.
Canonical's newly available Unity interface, found in the Ubuntu 10.10 netbook edition, is designed for highly mobile computing. It supports touch and gestures, it has larger icons, and it has a more touch-intuitive interface.
The Ubuntu Software Center now lets users buy commercial apps, and the Ubuntu community is trying to attract app devs and software publishers to offer their work on that portal.
Pricing and other details are available from Canonical's website.
Ubuntu 10.10 Server Edition Info
Canonical has added kernel upgrades, more configuration options at boot time, and the ability to run the Amazon Machine Image offline on a KVM-virtualized machine to the server edition of Ubuntu 10.10. This last feature lets users test and develop apps on local servers before pushing them to the public cloud.
Ubuntu 10.10 server edition extends CloudInit, a configuration tool that lets users on the cloud set a default locale, set the hostname, generate and set up SSH private keys, set up mount points, and run custom commands and scripts on initial startup or on each reboot.
Other new features in Ubuntu 10.10 server edition include a new interface for administrators and the ability to run Ubuntu Enterprise Cloud (UEC) from a UBS stick (including Eucalyptus 2.0, the latest version of the core cloud in UEC). It's also made it easier to deploy apps.
Under the Ubuntu Server on Cloud 10 program, users can try out Ubuntu 10.10 server edition on Amazon EC2 for free for one hour.
Is It Tomorrow or Just the End of Time?
Perhaps Canonical is in need of money, suggested Rob Enderle, principal analyst at the Enderle Group.
"Revenue generation isn't Linux's strength; collaboration and cooperation is," Enderle told LinuxInsider. "Monetizing Linux has proven elusive at the user level. Making money has turned out to be an important part of commerce in this decade, something a lot of companies seemed to have forgotten in the last decade. Canonical appears to be trying to fix this."
In order to monetize, Canonical needs to change its user base, Enderle said. However, it first needs to provide a platform that's more polished so people are more likely to buy. Adding the Unity interface for highly mobile computing is an "important" step in making Canonical's platform more user-friendly, but "they still have a long way to go and will need to change the perceptions surrounding the product as well if they want to attract people who will spend money on it," Enderle pointed out.
"It appears Canonical's having severe cash flow problems, and is trying to figure out ways to address that," Enderle concluded.
Mobility Is the New Mantra
Will Canonical's push into the mobile space pay off?
"I'm not sure what the monetization strategy is for all the work that's being done on Ubuntu, but an app store can't possibly hurt," Al Hilwa, a program director at IDC, told LinuxInsider. "I expect apps to come to every platform."
However, he's not sure whether Canonical can make a go of apps.
"It's smart to have a way for consumers to buy apps on Ubuntu, but how many developers the platform will attract is another story," Hilwa said.
"Canonical's flailing around in the dark," Jim McGregor, chief technology strategist at In-Stat, told LinuxInsider. "It understands the necessity of having content and apps, but you have to have the momentum. You have to have the solution, the devices, the platform, and most of all, the content."
It's a chicken-and-egg problem: Ubuntu needs to have lots of apps on its site to attract lots of users, but app devs won't create apps for it unless it has lots of users.
"If you don't have the content or the apps, you won't have the pull in the consumer market," McGregor pointed out. "Getting people to develop apps for Ubuntu is pretty much a shot in the dark. There's only a few platforms out there — RIM, Symbian, Apple and Android."