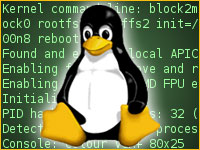 I've been tracking the Top500 Supercomputer List with a particular eye on Linux for some time now, highlighting how Linux continues to power the majority of the world's fastest supercomputing systems.
So it's no surprise to see continued dominance for Linux, but there are some interesting changes every six months when the new fastest supercomputer system list comes out. The most recent list, released last month, reinforces Linux leadership, as every single one of the top 10 fastest supercomputing systems in the world runs Linux. We had previously seen Linux in four of the top five systems or seven to eight of the top 10, but this year was marked by a sweep of the top 10 for Tux.
Unparalleled Flexibility
While we have also seen heavy use of "Linux," as opposed to specific distributions, among the world's supercomputing system builders, it is also interesting to see which Linux distributions are gaining on the list, and which operating systems have lost spots.
It is also interesting to note that amid the global competition occurring at the supercomputer scale, nearly all of the participants from around the world are using Linux.
In terms of gains, we saw most of the increase in Linux supersystems defined as "generic Linux." I believe this indicates use of both free and paid Linux distributions, but mostly it highlights that Linux is being shaped and shifted beyond distribution boundaries by the teams that are building these incredibly powerful systems.
Linux is popular in cloud computing infrastructure largely thanks to its flexibility and source code availability for customization and fine-tuning. Similarly, the open source OS is used by supercomputer system engineers as a resource that can be expanded or stripped down like no other option.
Another OS that managed growth on the latest list was Windows HPC. That reflects an OS role reversal in HPC — but nonetheless, it managed to grow from five supercomputer systems on the list a year ago to six on the latest list.
Enterprise Linux Slippage
The growth in use of generic Linux appears to have come somewhat at the expense of the leading enterprise Linux distributions: Red Hat Enterprise Linux (RHEL) and Suse Linux Enterprise Server (SLES).
In various versions, both distributions of Linux lost ground from the June 2010 Top500 list compared to this year's. For SLES, which continues to garner enterprise use and credibility despite some uncertainty from its Attachmate acquisition, the OS slipped from a total of 38 systems to 34 on the latest list.
In addition, I should point out that despite its No. 2 position in the enterprise server market, SLES has long been the leading Linux distribution and individual OS on the Top500 list.
As for RHEL, its representation in nine supercomputing systems in 2010 dropped down to six systems in the latest list. I should also point out there is certainly representation of both RHEL and SLES, as well as their community cousins Fedora and OpenSUSE, in the generic Linux category of the Top500 list, which represents 82.6 percent of the systems.
CentOS is increasingly identified as a top choice for supercomputing systems, though the RHEL clone slipped from seven spots on the Top500 list last year to six spots this year.
The latest Top500 list reinforces some of the changes in the Linux market that we are currently observing, driven primarily by cloud computing, the confluence of application development and deployment, or devops, and the ongoing impact of unpaid, community Linux.
We continue to track these changes and encourage users to weigh in via our brief survey here.