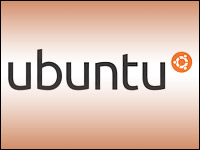 Canonical this week announced Ubuntu for smartphones, a version of the Ubuntu Linux operating system aimed mainly at high-end superphones and entry-level basic smartphones.
Ubuntu is compatible with a typical Android Board Support Package, said Canonical, which provides engineering, online and professional services to Ubuntu customers.
The game plan is to offer one operating system for the client, the server and the cloud, and a unified family of interfaces for phones, PCs and TVs.
Ubuntu's ability to deliver one operating system across servers, desktops and mobile devices is strongly reminiscent of Sun Microsystems' Unix-based Solaris OS, which was designed to run across the gamut from desktops to mid-range computers. Solaris is now owned by Oracle.
Canonical hinted at a possible demo of an Ubuntu smartphone at the Consumer Electronics Show, which will be held in Las Vegas next week.
The Ubuntu Smartphone OS
Users of devices running Ubuntu for Smartphones will be able to use thumb gestures from all four edges of a device's screen to find content and switch between apps. Content search and app switching will be faster than on other mobile OSes, Canonical stated.
Ubuntu for smartphones also offers deep content immersion, so users have to call up the controls when they want to use them; a global search for apps, content and products; voice and text commands in any application; both native and Web or HTML 5 apps; and the ability to personalize a smartphone's welcome screen.
The OS has all-native core apps and uses the same drivers as Google's Android OS. Developers can use Ubuntu's software development kit to create native apps or lightweight HTML5 apps that will run on desktop PCs as well as smartphones.
Wireless network operators and OEMs can customize the Ubuntu mobile OS. Echoing Apple's iCloud, Canonical provides its Ubuntu One personal cloud service for storage and media services and file sharing to Ubuntu smartphone users. A secure transaction service will let partners integrate their own service offerings.
When docked, Ubuntu smartphones can serve as PCs.
Daring to be Um, Different?
However, none of its capabilities really differentiates Ubuntu for smartphones substantially from the competition.
"The user experience is the key," Ramon T. Llamas, research manager mobile phones at IDC, told LinuxInsider. Second, "and I don't think it's quite there yet, is having all these applications coming to you. HTML5 is one of the lures of Ubuntu but it may not be the full-blown experience developers may hope for, and, at the end of the day, the user wants apps."
Who's Gonna Take You Home Tonight?
Whether smartphone manufacturers will step up to the plate and create devices for the Ubuntu OS is open to question. Technically, doing so is not difficult — just throw some money at any original design manufacturer, slap your own brand on the device and off you go.
Canonical points out that it has strong ties with HP, Lenovo, Dell and Asus. The subtext is that these partners might be willing to make Ubuntu smartphones.
However, HP and Dell have exited the mobile device field after crashing and burning there; and Lenovo and Asus offer their own Android-based smartphones and tablets.
"The obvious alternative would be a non-U.S. ODM; however most of them have committed to Android," Bernard Golden, vice president of enterprise solutions at enStratus Networks, told LinuxInsider. Ubuntu's "unlikely to be able to induce any ODM with significant market share to pursue a strong Ubuntu smartphone program."
The market "is ready for solutions other than Android and Apple," Llamas remarked. He won't rule out HP, Lenovo or ASUS because "I can see them experimenting in different parts of the Asia-Pacific and within China and parts of Europe where they could perhaps gain a bit of a foothold."