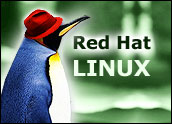 Red Hat Enterprise Linux 6.0, which was released last November, packs a hidden punch: The latest version of the operating system pre-bundles patches with the kernel.
The disguised fixes have shaken up some controversy, but Red Hat contends that the move is aimed at making it more difficult for rivals like CentOS, Oracle and Novell to gobble up Red Hat's customers.
The company needs to do this in order to fund its work on the Linux kernel, Jonathan Eunice, principal IT analyst at Illuminata, told LinuxInsider.
"There are no billion-dollar companies in the pure open source market," Eunice pointed out. "It's tougher to get people to pay for support and value-add when they don't have to."
Red Hat spokesperson Kerri Catallozzi declined comment, pointing instead to a blog post on this issue written by company Chief Technology Officer Brian Steven.
CentOS, which offers a clone version of Red Hat Enterprise Linux, did not respond to requests for comment by press time.
Nibbling at Red Hat's Lunch
Red Hat has been fending off competition from Oracle, Novell and CentOS, whom Red Hat sees as poaching its service and support customers.
For example, Novell says moving from Red Hat Enterprise Linux to its Suse Linux Enterprise Server is a straightforward process and offers to train customers to make the transition.
Last month, Oracle released Oracle Linux 6, which the H-online blog described as largely a clone of Red Hat Enterprise Linux (RHEL) 6.
Or perhaps Oracle Linux 6 is a kissing cousin of RHEL 6.
"Oracle Linux 6 is a repackaging of CentOS 6, and CentOS is a distribution of the open source version of Red Hat," Illuminata's Eunice said. "CentOS is more than 99 percent RHEL and has to be packaged up as a distribution. Oracle takes the open source bits from the Red Hat source code and builds its own version."
Despite Oracle's and Novell's muscle, the CentOS community of open source developers is proving to be Red Hat's main competition, Illuminata's Eunice said..
Novell and Oracle did not respond to requests for comment by press time.
Elbow-Smashing the Competition
By pre-bundling patches with RHEL 6, Red Hat is making it more difficult for the competition to lure away its customers.
The move makes it difficult to see what has been done with the kernel.
On the other hand, it does comply with the provisions of the GNU Public License, which means Red Hat is well within its rights to pre-bundle the patches with the OS.
"Under the terms of the GPL, Red Hat has to give out the bits and pieces of its operating system, but there's nothing that states it has to make things easy for anyone," Illuminata's Eunice said. "If Red Hat decided you had to send them a letter and they'd send you a floppy disk with the code on it, they're covered."
Red Hat has to do this to cover the costs of its service and support, and of hardening and maintaining the kernel.
That work includes cooperating with partners to isolate and prevent failures, testing and hardening the OS, and ensuring service and support are available to customers over the long term, Red Hat said when announcing RHEL 6 in November.
"This is the game Red Hat has to play to make sure people are really paying for its support and quality control," Eunice said.
"For an Oracle, IBM or Microsoft, where you have a proprietary software product, people have to pay," Eunice remarked. "Like other open source developers, Red Hat has created a mechanism to strongly incent enterprises to pay their support fees and to sign up for service because that's the core of their business."
Red Hat's new approach may not please open source community members, but CentOS has so far been muted in its response.