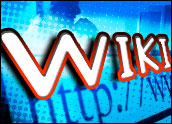 Increasingly, managers find themselves leading teams that are scattered in different cities or even continents, working on projects which have to be flexible enough to rapidly evolve to meet changing business needs. In this environment, business managers are starting to learn what software developers have known for years: Wikis provide a simple but powerful boost to collaboration and can quickly improve business productivity.
Wikis, first popularized by Wikipedia, are interactive Web sites that allow multiple writers and editors to produce and distribute content collaboratively. Wiki software automatically tracks revisions and changes, providing a convenient audit trail, and (if necessary) the ability to revert back to previous versions.
Platform for Collaboration
In addition to public wikis like Wikipedia, software developers quickly realized that private wikis could provide offer a simple but effective platform for team coordination. Wikis first took root in the open source arena, where development teams needed a better way to coordinate the efforts of decentralized and geographically dispersed contributors. Back in 2006, when the general public thought of wikis as online encyclopedias, Institute of Electrical and Electronics Engineers published the following:
"Wikis are especially useful in distributed projects: many teams around the world use them to organize, track and publish their work. Their flexibility frees a project manager from fretting about getting everything exactly right from the beginning. A wiki can and should change to respond to the project's needs as they arise. While wikis are always easy to change, wiki engines usually incorporate comprehensive versioning and change control for their content." ("Using Wikis in Software Development,"
IEEE Software
, Volume 23, Issue 2. 2006.)
It's not surprising that the open source movement has been especially aggressive in adopting wikis as a means of coordinating far-flung contributors. Various open source projects, such as the Ubuntu distribution of Linux, use wikis for both documentation and collaboration.
For example, in addition to the "official" documentation for Ubuntu, the project also encourages and hosts wiki-based community documentation that is created by users for other users.
Better Than the Manual?
The official documentation even tells readers, "If you can't find what you are looking for here, try the excellent source of community contributed documentation."
Even more central to the Ubuntu project is the Ubuntu Team Wiki, which team members use for everything from coordinating new releases to publishing the weekly newsletter.
It's this kind of collaboration platform that has made open source software so successful. In fact, my company, PBwiki, bases much of its success on the effective use of open source software. Our all-Linux cluster, built on Ubuntu's sister distribution, Debian, manages to host nearly 500,000 wikis with millions of monthly users on only 20 commodity hardware servers.
Today, more and more businesses are turning to the open source movement for inspiration. With telecommuting and virtual companies, the everyday work of business is starting to look like running an open source project (though you generally have to pay your employees!).
Just as with open source projects, wikis make businesses more productive through better coordination and collaboration. I have seen many examples of how managers have used wikis to boost the productivity of their teams.
Transparent Processes
Whether they come from PBwiki or from open source software packages like MediaWiki, wikis serve the same purpose: They make processes explicit and transparent, which gives managers visibility into their business and, more importantly, gives individual employees a clear sense of where their work fits into the big picture. They also provide a much better means of coordinating contributors than the usual cumbersome method of e-mails and file attachments.
In the case of the award-winning journalists and writers of Common Ties, using a wiki for collaboration is integral to the central mission of the company. Common Ties is built on collaboration; writers submit powerful true stories to the editorial staff, which pairs them with artists who can illustrate them. The end result is amazing: haunting 50-word stories, each with a single accompanying image.
Elizabeth Armstrong Moore, the founder and editor of Common Ties, described the role of the wiki in their business processes. Every story submitted to Common Ties is added to the wiki, along with related data such as the author's contact information, photos and the status (Has the contract been signed? Was payment made?). This allows editors and writers to track the progress of each story, as well as enabling a collaborative editing process. "If the writer wants to know what has been changed, you can immediately go to the revision history," said Moore. "You can even compare versions and see which changes were made."
Saving Time
Using the wiki also contributes in very concrete and measurable ways to business productivity. Moore reports that the wiki saves the editorial staff more than two hours per person per day in comparison to using e-mail alone.
However, businesses don't have to have geographically distributed employees to benefit from wikis — even small offices and teams can generate real gains through wiki collaboration. Design Commission, a Seattle-area firm that does work for major clients such as Sony, Corbis and Paul Allen's Vulcan Labs uses wikis to boost business productivity even though it only has six employees working out of a single office.
All of the team members use the wiki on a daily basis. The tasks for which they use the wiki include the following:
Recording the notes from the company's internal meetings
Recording the notes from the company's partner and client meetings
Organizing and recording the company's staff meetings
Providing a central repository of login information for software and Web-based tools
Storing contact information, both for staff and for key vendors and partners
Planning and managing company projects and events
Being more organized and transparent has clear benefits for Design Commission, according to cofounder and Studio Director David Conrad. "We figure that we save on the order of an hour per week for each of our six team members, and we hope it will be more than that in the long run. Conservatively, we're improving productivity at least $2,000 per month."
As wiki usage continues to grow within the business world, hopefully its ability to democratize information and improve productivity will help regular businesses and teams generate as much innovation and value as the wiki pioneers in the open source movement.
---
David Weekly
is CEO, founder and chairman of
PBwiki
. He has been programming since he was 5 and has coded for MIT, Harvard, Stanford, There.com, atWeb and Legato. Weekly wrote the first layman's description of MP3 in early 1997.
---