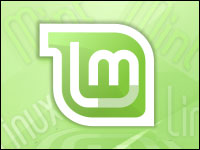 The latest incarnation of the XFCE desktop proves once again that when you delve into the wonders of the Linux OS, something old definitely becomes something new again.
The Linux Mint 13 team has released a specially flavored distro built around the latest version of the XFCE interface. This is not a bolted-on GUI (graphical user interface) loaded as an option at logon instead of running the Cinnamon or MATE or KDE desktops.
This latest XFCE Mint 13 distribution is a complete Linux distro unto itself. Even more significant is that the Mint 13 development team ushered in this distribution on the heals of team Ubuntu phasing out its own XFCE Ubuntu distro, which was called "Xubuntu."
The Linux Mint XFCE distro is sleek and simple. I love the Linux Mint Cinnamon desktop replacement for GNOME 3 and all things Ubuntu Unity. I was a longtime happy user of earlier XFCE versions in other distros. But this latest version is clearly a fast and fun-filled alternative to other desktop options.
X Marks the Spot
It is easy to get lost in the growing alphabet soup of Linux desktops. Depending on how much glitz and glitter versus speed and functionality is preferred, Linux users have lots of desktop choices.
Do not let XFCE's lightweight moniker distort your appreciation for this powerful desktop environment, however. Even with all of the new features Mint developers mixed into the code recipe, XFCE has a pretty face and is a pushover to use.
The Linux Mint 13 XFCE distro is designed for productivity. It loads and executes applications fast without sapping system resources. Even though XFCE is an old desktop scheme, its latest release is far from tired and worn-out.
Hybrid vs. Hacked-On
You can experience this latest XFCE release two ways. Adding the desktop environment from within an existing installation is perhaps the most typical method. For instance, you can add XFCE from the Mint repository and then select it as the desktop to run from the options menu at log on. This approach makes it easy to taste Cinnamon, MATE, KDE and XFCE.
Or you can get it as a complete Linux Mint distribution installed from a Live DVD session. This method lets you savor each available desktop environment and install the distro flavor giving you the best experience. Going this latter route gives you the latest version not available through the bolt-on method.
For example, as I write this review, the Mint repository has an integrated XFCE package for installation into an existing Mint OS. But the repository version is 4.8.0.2, while the XFCE distro ISO you download from the Mint website gives you version 4.10, which is the same version available from XFCE.org.
Batteries Included
Why do you have to add components yourself? This latest XFCE Mint distribution includes more standard applications than the more lightweight XFCE versions provide. So you have a lot fewer trips to the Software Center to add what you want to use.
For example, included in the full distro version is LibreOffice instead of AbiWord. There's also Gnumeric, GIMP, VLC media player, Banshee and MPlayer. You get the Mozilla Firefox Web browser by default. By the way, that now installs with the Yahoo search engine as the preferred search tool. You can easily change what you do not like.
This latest Mint XFCE distro plays considerable catch-up to other distros with its included applications. Compare the included apps in this new Xfce release with those bundled in Linux Mint Debian and Linux Mint Debian MATE/Cinnamon distros.
You will not find many differences. Still, the performance of the lightweight deskstop rocks.
Getting There
The XFCE 4.10 desktop is available in both 32-bit and 64-bit options. You will need a DVD rather than a CD to burn the Live media for testing and installation. The distribution ISO image is nearly 800 MB.
The installation process took about a quarter of an hour. That is a lot quicker than other full distro installs and rolling upgrades I have done. But once the initial reboot completed, the XFCE desktop was up and running with almost no personalizing or configuring needed.
I was very pleased with the near-instantaneous wireless acquisition on a legacy Acer laptop. For example, the wireless connection popped up even before the live session finished booting.
Even during the installation to hard drive from the Live session, no specific setup was needed. This was one of the easiest wireless connections I have experienced in setting up any Linux configuration.
Familiar Face
The XFCE desktop appeared as an old friend. It is nearly identical to earlier versions that I have running on Linux Mint 12 and Mint 13 as well as Ubuntu.
The standard system icons lined up as expected along the left vertical edge of the screen. It is like having a favorites bar from GNOME without the ugliness and the hassle of that environment.
The Linux Mint XFCE desktop looks more similar to Linux Mint MATE desktop. For instance, it now supports the MATE applets. Also the XFCE file manager program, Thunar, has the look and feel of the MATE file manager. Other familiar Mint OS features such as The MintMenu system and the Settings Manager are more smoothly integrated into the XFCE interface.
Menu Mania
The XFCE 4.10 menu remains simple with its one-column listing with cascading view of program choices from each category. The menu as designed lacks an open search window to find an application.
Instead, you click on the Run program icon at the top of the menu to open the Application Finder window. A really handy feature in XFCE is the right-click menu access on the desktop.
This eliminates the need to point at the menu icon in the lower left edge of the panel. This menu function is similar to that technique in Puppy Linux and other X-style desktops and is very convenient.
Iconic View
The XFCE desktop gives you system icons to access your home directory folder and the Linux file system. But it also gives you icons to access other partitions installed on the hard drive.
I normally create desktop shortcuts or file manager bookmarks in other desktops so I can access files I keep on the Microsoft Windows partition. So having XFCE do this for me is an added pleasure.
Hey, I write about both OSes and deal with software that is not always cross-platform. Using XFCE is a big step closer to the look and feel of Windows (more XP than 7). The Linux Mint Cinnamon desktop is much less accommodating in this regard.
Bottom Line
The big draw to using the XFCE desktop is its low resource usage. This latest version is a bit more beefy than previous versions.
But you still must accept fewer bells and whistles in using XFCE than you get in Cinnamon or KDE. The choice is much like driving a car that looks only a little sporty but is a heck of a lot easier to handle and still performs well.