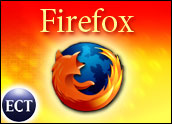 Yahoo today announced the beta release of the Yahoo Toolbar for the Firefox Web browser, giving the Mozilla Foundation's platform what analysts said is an endorsement of the alternative browser that should help it take more market share from Microsoft's Internet Explorer.
"The Yahoo Toolbar provides Internet users with a faster, safer and personalized Web experience," Eckart Walther, director of product development for Yahoo Search, said. "Yahoo is now making this functionality available to Firefox users, enabling them to improve their Internet browsing experience using Yahoo's industry-leading toolbar."
Featuring … Firefox
Features of the new toolbar for Firefox include bookmarks and custom buttons that follow users from browser to browser and at different log-on locations, like home and work.
A "search this site" feature allows users to find results limited to the current Web site. Page translation, search history, mail notification alerts and one-click access to Yahoo games, finance, news and other sites are also included in the toolbar.
"We're excited about the release of the Yahoo Toolbar for Firefox," Mozilla Foundation President Mitchell Baker said. "Firefox has been downloaded more than 23 million times since its launch in November, and the Yahoo Toolbar release demonstrates the popularity of the browser and the success of the Mozilla platform. We're very pleased that Yahoo is supporting browser choice and innovation with this new product."
Jason Dowdell, who operates MarketingShift, the blog focused on media research and technology, told LinuxInsider that Firefox should be pleased. Yahoo's toolbar is, in essence, a stamp of approval for the alternative browser.
"When one of the main three search engines develops an application for a specific browser, it's like they are signing their name as an endorsement," Dowdell said. "So Firefox is getting Yahoo's buy in. Firefox is also getting the ability to take another feather out of Microsoft's cap."
Upping the Ante
Analysts said the inability to get reliable third-party tools for Firefox has been one of the alternative browser's biggest barriers to gaining market share. Internet Explorer, Dowdell said, has had an advantage in terms of functionality with plug-ins like page rank calculators.
"We'll probably see a little bit of increase in the Firefox market share this month because now the problems that would prevent people from using Firefox are beginning to be addressed," Dowdell predicted.
"I'm sure we'll see a Firefox toolbar from Google in the short-term as well, since they just hired away two Firefox developers from the Mozilla Foundation. It's just a matter of time," Dowdell said.