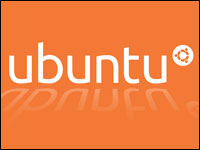 Ubuntu is already the leading Linux distribution on desktop PCs, according to DistroWatch, and now it's set its sights on tablets, smartphones and even TVs as well.
So said Canonical founder Mark Shuttleworth Monday morning at the start of the Ubuntu Developer Summit taking place this week in Florida.
Calling the move "probably the most significant broadening of scope in Ubuntu's history," Shuttleworth told reporters that the project plans to capitalize on the touch framework and Unity interface it's created over the past few years and begin moving Ubuntu to platforms beyond the desktop it originated on.
'We Think the Time Is Right'
"A key in the design of Unity was that we wanted to expand the scope of Ubuntu to a much broader range of form factors and categories of computing," Shuttleworth explained. "Today it can stretch to a full range including tablets, TVs and all sorts of smart screens.
"We think the time is right for a free software alternative to emerge as a partner for industry," he added. "We think Ubuntu can be a de facto standard starting point for those building the next generation of devices around Linux."
Shuttleworth doesn't expect to see the shipment of any such products in the near term, but said "we will see prototypes and demos available to the developer audience in a relatively short timeframe."
Canonical anticipates that 2014 will be the year Ubuntu-powered devices begin to arrive, starting with the software's 14.04 LTS release.
The primary focus at this week's Ubuntu Developer Summit, however, is Ubuntu 12.04 LTS, or "Precise Pangolin," which is due in April and will offer support for five years.
Intel, ARM and AMD
Intel, ARM and AMD will make the chips that will power the diverse new generation of Ubuntu devices, Shuttleworth added in a blog post Monday afternoon.
"We are determined to bring more free software to more people around the world, and building that future hand in hand with device manufacturers is the best way to do it," he wrote. "There is no winner in place yet. This opportunity remains wide open, but only to products that deliver excellent experiences for users, across a full range of device categories."
The Ubuntu One personal cloud service and the Ubuntu Software Center, meanwhile, will "deliver the required storage, syncing and sharing capabilities that are not just a convenience but a requirement as we move to a universe where content is increasingly shared but the devices that access them become more diverse," he added.
'We Will Have Some Advantages'
Of course, Canonical will not be alone in the markets it's targeting. Rather, it faces stiff competition from Linux-based Android and Apple's iOS, in particular.
"This is a tightly contested market," Shuttleworth admitted. "However, it's also highly dynamic. We will be very late to market, but we will have some advantages and will play those cards to the best of our ability."
Consortium efforts such as the Linux Foundation's Tizen are unlikely to be able to "change this game," he added, noting a fundamental "inability to deliver a focused, concrete result."
'A Point of Differentiation'
Canonical's move makes a great deal of sense, RedMonk analyst Stephen O'Grady told LinuxInsider.
Indeed, "as traditional PC workloads shift at least in part to mobile and other form factors, it's only logical that Ubuntu contemplates moving along with them," O'Grady explained. "The alternative is reconciling itself to a platform with less upside than some of the emerging computing categories such as tablets."
Ubuntu will be a late entrant in the mobile space, "but it certainly isn't lacking for available applications, and its independence from core identity services may prove to be a point of differentiation," O'Grady agreed.
'We May See Some Real Traction'
While it faces large, entrenched competitors in Apple, Android and Windows, Ubuntu "does benefit from popularity among developers and in cloud computing," Jay Lyman, a senior analyst with the 451 Group, told LinuxInsider.
"Ubuntu may benefit in these new areas based on connections to its server OS and cloud computing, where Ubuntu has been a leader among Linux distributions," Lyman explained.
Ubuntu was first, for example, to bundle Eucalyptus — now OpenStack — and also integrated support for VMware CloudFoundry in version 11.10, he added.
"We may see some real traction for Ubuntu on the back end," Lyman concluded, "and if this can be linked to integrated technology on mobile phones, tablets and other converged devices, it could be meaningful in the market."