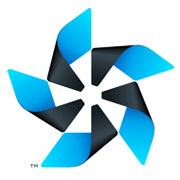 The first Tizen phones may still be on the horizon, but at least one software provider is already planning ahead. This week at Mobile World Congress, Infraware Technology debuted software that can port Android apps to Tizen.
Both Android and Tizen are based on open source Linux, of course, but that doesn't mean their native apps are compatible. With that in mind, Infraware's Polaris App Generator is designed to enable Android applications to operate on the Tizen mobile OS without additional development or customization.


For developers, the result is a way to save the time and costs that would be associated with developing Tizen apps natively, Infraware said. Targeting such developers, Infraware offers to publish the resulting apps in the Tizen app store.
PAG has already successfully ported games including the Angry Bird series, Counter Terrorist, Fruit Slice and Drag Racing, said Infraware, which claims that the software can port between 80 percent and 90 percent of Android apps without the need for recompiling.
The software supports Android-to-Windows app conversion as well.
'One Size Doesn't Fit All'
"We've been really impressed this week at Mobile World Congress with the level of interest and momentum behind Tizen," Brian Warner, senior member services manager for Linux Foundation Collaboration Projects, told LinuxInsider.
Warner manages the Tizen project at the Linux Foundation.
"From app developers to device makers for wearables, we saw real interest in Tizen, both as a platform to develop for and as a springboard to develop new things," Warner added.
In the mobile space, "we've seen a lot of interest in tools that easily allow cross-platform development," he added. "In some cases, this means middleware SDKs that deploy apps directly for Tizen, among others, and in others it's tools that streamline porting of already-developed apps like the Polaris App Generator.
"All of these tools are welcome additions to the Tizen ecosystem, because when it comes to populating an app store, one size certainly doesn't fit all," Warner said.
'Not a Perfect Experience'
The idea of having a solution to help port apps from one platform to another isn't new, but this particular offering is notable for the fact that there aren't yet any Tizen phones available, Tuong Huy Nguyen, principal research analyst for Gartner, told LinuxInsider.
Then, too, there's the fact that "porting is not as clean as some solution providers may lead you to believe," he noted. "It's not a perfect experience, especially as compared with building the app for the platform itself."
Of course, whether that native-development effort would be justified will depend first and foremost on Tizen's potential.
It may not be an apples-to-apples comparison, but Firefox OS is another newcomer to the mobile space, and it offers "a more Web-based platform with possibly more opportunity," Nguyen said.
Tizen has announced a few hardware vendors, but "it's more indicative of interest than a commitment to launch phones immediately," he concluded.
'There's a Challenge There'
"We've danced this dance before," agreed IDC Research Director Ramon Llamas. "BlackBerry did it, Nokia is doing it now with the Nokia X.
"If Infraware is going to do it, I have to question how robust is that experience going to be?" he added. "Of the roughly millions of apps available on Android, how many will work seamlessly on Tizen? Will it have a success rate of 100 percent? 90 percent? If not all — or a vast majority — there's a challenge there."
In the long term, "I have to take a wait-and-see approach," Llamas concluded. "I think this is a great idea conceptually, tapping into the huge Android app portfolio. The question is, how well are you able to do that?"