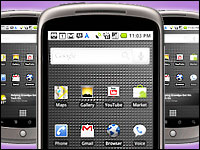 When Google unveiled its wildly hyped Nexus One phone last week, it described the device as more than just another Android smartphone.
Rather, it dubbed the new handset as one of an emerging class known as "superphones" and "an exemplar of what's possible on mobile phones through Android," as vice president of product management Mario Queiroz put it.
Fast forward a few days, and it's not at all clear that the new device deserves either of those titles.
Mounting Criticisms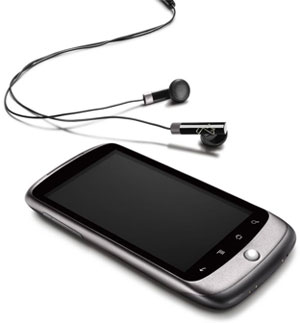 Google's Nexus One
Following the buildup and the much-anticipated release, criticisms are already mounting. Some argue that the Nexus One is just another smartphone, and with questionable connectivity to boot; others charge that customer service and tech support are lacking.
Perhaps even more notable is the fact that it's not possible for consumers to even touch the device in person before buying it, as it's available only online from Google's new storefront.
All is not rosy in Nexus-world, in other words, suggesting that perhaps the device may not live up to Google's aspirations for it.
'Nothing's Changed'
"Before CES, there was this attempt to capture headlines — and it did," Chris Hazelton, research director for mobile and wireless with the 451 Group, told LinuxInsider.
Now, however, "it looks like the background execution was not there yet," he noted.
"They were very successful in getting people to pay attention to the device, and it was a very good marketing event, showing strong partnerships, but when it really comes down to execution, nothing's changed," Hazelton added.
'It Is Bound to Get Better'
The fact that consumers must buy online and can't try the device out first is particularly problematic, telecom and wireless analyst Jeff Kagan pointed out.
"This is OK for some customers, but other customers have to touch and try it before buying," he explained. "I think this means Google will see a larger than usual number of returned devices."
Of course, Google's first effort with Android last year with an HTC device on T-Mobile "was disappointing," Kagan told LinuxInsider. "It just did not feel sturdy in the hand or in use."
More recently released devices are better, so "perhaps it is the same with this first Nexus One phone," he suggested — "perhaps it is the first try from Google, or perhaps it is because of HTC, but it is bound to get better. Customers will drive the quality in these devices."
'A Good Phone for T-Mobile'
Indeed, current problems notwithstanding, "the phone itself is going to be a good phone for T-Mobile," Hazelton asserted. "They'll most likely be able to fix any issues with over-the-air updates."
Relatively few people will buy the unlocked version of the device, he predicted, so there will be a minimal impact on that segment.
How the device's fate will affect Android and Google itself, meanwhile, remains to be seen.
'Going That Way Anyway'
"Google says it is raising the bar, and that it wants to create this new category of superphones," Hazelton noted. "It looks like it's a very good phone, but really the whole industry was going that way anyway."
The bar Google set, in other words, "is actually not that high — it's not two years out; it's something that's happening now."
The device is a Google phone, Hazelton added — as much as any phone could be right now.
"They can't demand that much," however, "because they're at the whim of device vendors and carriers," he pointed out. "They needed to make a device HTC was willing to build and that carriers were willing to subsidize — they couldn't have too much Google branding."
Indeed, whether it would even be possible to make an entirely Google-branded phone is uncertain at this point, he added, due also to the price increase that would involve.
"Maybe down the road," he predicted, "but right now, with the economy the way it is, people are really focusing on price, and there are lots of alternatives under US$100."
'This Helps the Platform'
The phone is definitely a boost for the Android platform, Hazelton opined. "This helps the platform, because customers can see that it's evolving and has more capabilities," he pointed out.
So, while it's probably not a "segment-killing device," Hazelton concluded, the Nexus One does "serve to push Android and its capabilities further up the chain."