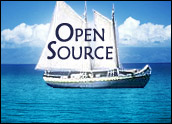 Linux Networx today announced that the European Centre forMedium-Range Weather Forecasts has chosen the company forimplementation of a Linux-based cluster computing system.
The system, an Evolocity II Linux Networx cluster, will be used toevaluate the suitability of cluster technology for broader deploymentwithin the center's high performance production environment.
The deal is important for two reasons, Linux Networx Vice Presidentof Marketing Eric Pitcher told LinuxInsider. First, and most obviously, gaining such a prestigious client will have an impact on the Utah-based company, which specializes in building Linux clusters, he said.
Secondly, the deal will have implications for the increasing use ofLinux clusters for computing power in other fields and industries. "Thisshows that these clusters are becoming ready for prime time," Pitcher explained.
Becoming Mainstream
Linux clusters have been garnering more attention lately, as the demandfor more computing power is felt not just by universities and researchlabs, but also by large enterprises and worldwide governmental agencies.
Pitcher noted, "This technology has really matured from beingexperimental, with systems put together in labs, to technology that'smore mainstream."
Several high-profile projects have emerged to advance Linux clustering,including a recent addition of a cluster at Lawrence Livermore NationalLaboratory. The lab has implemented a new Thunder cluster that isconsidered the largest Linux cluster available.
Linux Networx also has reported another recent success story, with thesale of a 556-processor cluster to Japan's National Institute ofAdvanced Industrial Science and Technology. The new cluster will joinwith other systems to form the country's largest distributed computinggrid.
Linux is becoming more popular for cluster computing because of itsprice and open-source architecture, Pitcher said. "It's a big advantageto have software that's being developed by a worldwide community ofexperts," he said. "It really is a new paradigm."
Increased Computer Power
One field that will benefit from clusters in the future is meteorology, which requires tremendous computing power to run models and simulations.
For most companies specializing in weather information, data is obtained from government sources in a raw feed and must be converted to areadable format. Although it might sound like a simple task, the feed isequivalent to a fire hose that must be reduced to a manageable stream, Rick Rosen, former president of the American Meteorological Society, said.
He told LinuxInsider that there has been a boom in the number ofmeteorology companies that provide data for news stations, majorcorporations and even smaller enterprises like golf courses ormunicipalities.
"A major factor has been an increase in computer power, becausemeteorology has been at the cutting edge of using the best and biggestcomputers," he explained. "The better computer we have, the more we're ableto incorporate observations."
He added that higher computer power, like that found in clustercomputing, is of great benefit to the field. "It's quite an endeavor toblend all this data together; it requires large computer facilities," henoted. "Anything that helps advance that, to make those equationsfaster, is an advantage."
Far-Reaching Impact
If the wealth of meteorology companies begin to rely more heavily onLinux clusters, the impact could be felt beyond the industry.
It is possible that the European Centre for Medium-Range Weather Forecasts' use could kickstart that movement. The center is responsible for acquiring, organizing and analyzing recent meteorological observations, generating 10-day weather forecasts for 25 European locations.
The Evolocity II cluster will be used as a test bed for various aspectsof the center's operational workload. Pitcher noted that Linux Networxwas chosen because the European Centre liked the company's expertise with new interconnect technology, called Infiniband, which allows for more efficient connection of nodes.
Pitcher added that as the European Centre finds success with Linux clustercomputing, the field will gain even more exposure.
"There's still room for development," he said. "But growth in Linuxclusters has been phenomenal, and we expect that will continue."