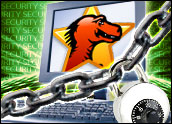 The idealism behind the Mozilla Foundation — established in 2003 as a non-profit corporation to promote open-source software — is giving way this week to financial realism: The company plans to hold a news conference later this afternoon, at 5 p.m. Pacific time at the O'Reilly Open Source Convention (OSCON 2005) in Portland, Ore., to announce that it is launching a for-profit subsidiary, the Mozilla Corp., to develop, market and distribute Mozilla products.
The developer of the Firefox browser and the Thunderbird e-mail program — founded with money from America Online — will be based in Mountain View, Calif. The president of the company is Mitchell Baker, and Brendan Eich, a co-founder of the Mozilla project, has assumed the title of chief technical officer.
Commercial Subsidiary
"By forming a commercial subsidiary, the revenue-generating activities of the new entity can provide funds to support development, testing, and productization of various Mozilla open-source technologies," said the company in a statement. "This benefits both end-users of Firefox and Thunderbird, and developers and others who want to use the Mozilla open-source code in various ways."
The primary motivation behind the move was financial, as the foundation could not enter into a number of different types of deals — with PC makers looking for a browser to install on their machines, for example — due to its non-profit tax status. With Mozilla's new setup, such concerns should fade, experts said.
Born Free
Henceforth, the foundation side will no longer distribute Firefox and Thunderbird, though the new company said that the products would remain "free — i.e., no charge — based on open-source code," according to a statement.
Mozilla recently announced that 75 million people have downloaded its Firefox Web browser. The company's e-mail reader, Thunderbird, has in the meantime been downloaded close to 10 million times by users. What's more, Mozilla's browser for portable devices, Minimo, reached a milestone, as a recent pre-release version appeared with tabs, a bookmark manager and other features.
The Mozilla staff itself has expanded by four times during the past six months to 40 employees, and those workers who have developed the underlying code, called the Gecko layout engine, will move to the new corporation.
Experts say that consumers are increasingly embracing Firefox, as well as other alternatives to Microsoft's browser. "We're getting a lot of questions about alternate browsers," said Ann Westerheim, president of Ekaru, a technology services firm. "These are regular, mainstream, small business owners."
Added Westerheim, "The browser wars are back."
Maintaining Relationships
Another industry insider, Derek Kan, manager of the advanced network technologies lab at the George Mason University, observed that Firefox is "basically" the same engine that powered Netscape's ill-fated browser.
According to the IT research firm WebSideStory, as of July of last year, 95 percent of Internet users relied exclusively on Microsoft's Internet Explorer as their browser. But that has decreased during the last year, according to NetApplications, an online research firm. As of June 2005, Firefox had an 8.7 percent market share, compared to 86.6 percent for Microsoft.
According to Mozilla, for the time being at least, others may distribute Firefox and Thunderbird under the current licensing terms. The new company plans to continue to work with the open-source software community, hoping outside developers will still test the software, report and fix bugs, and tout the use of the software. That may be hoping for a lot, though, since the company is now planning to make money off of the technology.
"The Mozilla Foundation's primary role will be to oversee, direct and promote the Mozilla open-source project," the company said. "The Mozilla Foundation will not be responsible for developing Mozilla code, but will leave that to other organizations and individuals participating in Mozilla development."