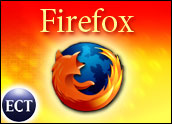 Mozilla is doing something that no open-source Web browsing project has ever done before — using independent filmmakers to spread the word about its next release.
Call it open-source marketing. Mozilla is reportedly preparing to tap into the large community of amateur filmmakers to produce 30-second video advertisements to promote Firefox 1.5, the latest edition of its popular Web browser.
Rather than an Oscar, Mozilla will offer the winner a chance to make a name for himself — or herself — in the open-source community. The winner will also take home a high-end computer system. The browser maker has told a British media outlet in that a panel of film industry judges will select the winner.
Filming the Buzz
Mozilla is known for its viral marketing tactics. In December 2004, Mozilla was in full hype mode with the Mozilla Foundation publishing a two-page advocacy ad in the New York Times to raise awareness and promote adoption.
The ad asked, "Are you fed up with your Web browser?" Two months later, the number of downloads climbed from 11 million to 25 million.
How will the filmmaking contest compare in the shadow of the browser maker's last big stunt? Jupiter Research analyst Joe Wilcox told LinuxInsider expects the publicity campaign to bear good fruit.
Wilcox said running an amateur filmmaker's contest is a smart way to market the free browser, and believes Mozilla could end up walking away with some clever promotional ads at the end of the event.
The Spirit of Community
Mozilla is not sitting on mountains of money for advertising — donations from Firefox activists supported the notorious New York Times ad — so Wilcox said this promotion is also smart from a financial perspective.
"Enthusiasts are the best marketers and if some Firefox fans who are also filmmakers respond, that's good for Mozilla and the browser," Wilcox said.
Then there is the whole idea of community. Open source, after all, is all about community involvement. Analysts said this latest promotion fosters the spirit of community by allowing many filmmakers to participate.
"It's not like Mozilla is out there selecting an ad agency who will craft a campaign," Wilcox said. "The ads are a response from community of filmmakers response who enter this contest."
Contest-Centric Marketing
Firefox has been using contests to help build a buzz since it launched version 1 about a year ago. The browser has since been downloaded more than 100 million times.
Now, Mozilla appears to be looking for new ways to make a splash with the impending release of version 1.5. The video contest is only its latest campaign.
Firefox recently launched the Extend Firefox Contest, designed to encourage development of extensions to the browser. Extensions are small add-ons that add new functionality. They can be anything from a toolbar button to a completely new feature.
Firefox has had good success with its marketing hype, the only question is whether or not independent filmmakers will vie for the prize. Analysts said the worst case scenario is Mozilla ends up with only a handful of films to choose from, but that is not the expected outcome.
"Judging by the number of Firefox downloads, I am sure Mozilla can find a good number of people to participate," Wilcox said. "If not, all the better for the contestants."