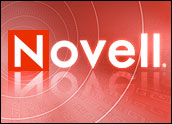 A consortium set up by Microsoft, Apple, Oracle and EMC to acquire hundreds of Novell patents appears to have inadvertently faked out the open source community with its withdrawal of its proposal from the German Federal Cartel Office.
News reports on Tuesday noted the event and alluded to possible success of the lobbying efforts by such organizations as the Open Source Initiative and Free Software Foundation Europe to reject the proposal.
However Microsoft, a key member of the consortium, CPTN, subsequently provided a statement to news outlets including LinuxInsider that the withdrawal of the proposal was strictly a procedural move.Microsoft declined to comment any further to LinuxInsider on the matter.
The plan calls for the acquisition of more than 880 Novell patents for US$450 million. Many of these patents are believed to be technology covering open source, including the beloved Suse distro. This deal was part of an agreement with Attachmate, which is buying Novell for $2.2 billion — a transaction that is supposed to close this quarter.
With Microsoft weighing in, it appears as though the plan is still on.
'Too Much At Stake'
It would be very surprising if it weren't, Laura DiDio, principal of ITIC, told LinuxInsider. "I really do believe you can take Microsoft's statement at face value — there is just too much at stake in terms of patent infringement suits for these companies."
Buying intellectual property has become the far safer route for firms when stacked up against years of litigation.
"Given the billions of lines of code out there and the rather limited supply of new ideas, it is almost inevitable that a company, either on purpose or by accident, will infringe on pre-existing code when it develops something new," said DiDio.
What has likely happened with the CPTN proposal, she speculated, is that the consortium withdrew the proposal to reword it for later submission. "The EC has very strict standards, and they are traditionally very concerned about competition and open source," DiDio said. "It makes sense that these companies would revise the proposal to make sure it doesn't get rejected."
Suse's Fate
Those who initially reported the proposal's withdrawal probably jumped the gun, or at least didn't ask Microsoft or another consortium member what was happening, agreed Charles King, principal of Pund-IT. "It certainly looks like the deal is still going forward."
That doesn't mean there isn't intense lobbying on the other side to derail it. "When a company goes on the block the way Novell has, it is a bit like selling an old family house with all its furnishings. Some of the family members still want the dining room table or at least don't want to see it go into a stranger's hands."
That is likely what the open source community is feeling about Novell's technology, suggested King.
They are not getting much guidance from the consortium about what it plans to do with the patents, he added. "They have been very quiet about it."
What has likely driven the most anxiety are the questions over what could happen with Suse if it is among the patents acquired, King said. Ever since Novell acquired Suse Linux in 2004 — at the time Europe's leading Linux vendor and one of the top commercial distributors — there has been keen interest in how the company would shepherd it.